De producten zijn mobiele weergaveapparaten die in de volksmond worden gebruikt voor T

ruck

Mobile LED-scherm
t
raffic management, openbare kennisgeving van aankomende evenementen zoals grote vergaderingen en sportevenementen, commerciële reclame LED-scherm, winkelcentrum LED-display, LED-scherm voor mobiele media.
Kenmerken
1) Verstelbare hoogte en flexibele bediening.
2) Hoge helderheid en hoog contract, het kan de kleurrijke afbeeldingen leveren.
3) Modulair ontwerp, het kan in verschillende kastafmetingen worden gesplitst om aan de verschillende klantvereisten te voldoen
4) Het masker zorgt voor uniformiteit en schermvlakheid. En het publiek krijgt een duidelijk beeld over het beeld, zelfs in direct zonlicht.
5) De brede kijkhoek van 140 ° / 140 ° (horizontaal / verticaal) biedt het publiek ander visueel genot, waardoor ook het aantal kijkers toeneemt en betere resultaten worden behaald.
Pixel Pitch

8mm

10mm

Pixel Density

15,625 px/m²

10,000 px/m²

LED Type

SMD3535

SMD3535

LED Configuration

1R1G1B

1R1G1B

Module Dimension

256*256mm

320*320mm

Cabinet Dimension

1280*768mm

1280*960mm

Cabinet Resolution

160*96px

128*96px

Cabinet Weight

70kg

80kg

Cabinet Material

Steel/aluminum

Steel/aluminum

Ingress Protection
(front/rear)

IP65/IP54

IP65/IP54

Brightness

>6500nits

>6500nits

Viewing Angle(H/V)

140°/140°

140°/140°

Driving Method

1/6 Scan

1/6 Scan

Power Consumption(avg.)

360w/m²

360w/m²

Power Consumption(max.)

900w/m²

900w/m²

Frame Refresh

≥ 60Hz

≥ 60Hz

Data Refresh Rate

≥ 1500Hz

≥ 1500Hz

Gray Scale

16bit

16bit

Colours

281 trillion

281 trillion

Contrast Ratio

2000:1

2000:1

Power Supply

AC 110/220±10%
50~60Hz

AC 110/220±10%
50~60Hz

Temperature
(operating/storage)

-20~50°C / -40~60°C

-20~50°C / -40~60°C

Humidity(operating/storage)

10%~90%RH
10%~85%RH

10%~90%RH
10%~85%RH

MTBF

≥1000 Hours

≥1000 Hours

Life Span

≥100000 Hours

≥100000 Hours

Pixel Failure

<0.0003

<0.0003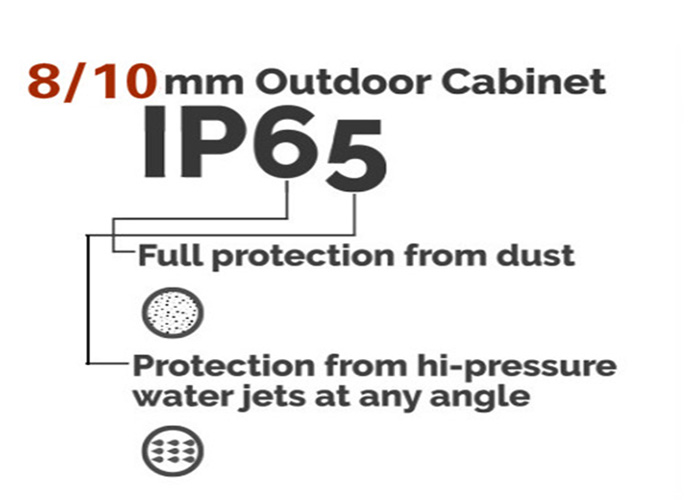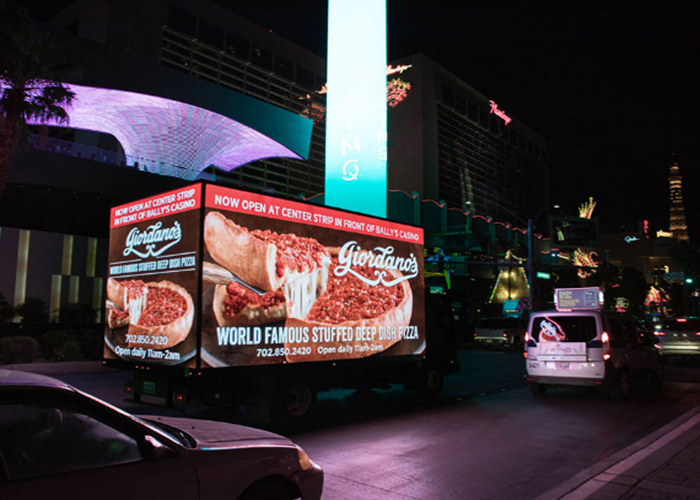 voordelen
1) Ongeacht de grootte van uw evenement of paneel, wij zijn gespecialiseerd in het leveren van de juiste maat en aantal LED-schermen voor de meest effectieve kijkmogelijkheden voor uw publiek.
2) Al onze modulaire of mobiele LED-schermen zijn zeer draagbaar, waardoor u de flexibiliteit kunt aanpassen aan de hoogte van de LED-display.
3) Ons bedrijf is gespecialiseerd in LED-display voor meer dan tien jaar. En we hebben voor talloze klanten bevredigende en betrouwbare projecten geleverd en unanieme lof ontvangen.
Diensten
1) We kunnen maatwerk leveren voor op maat gemaakte producten en kunnen onsite installatie- en testservice bieden.
2) Wij bieden 2 jaar garantie en gratis reparatieservice voor onze verkochte producten.
3) We bieden ook gratis training aan klanten ingenieur.
Tips
1) Betaling: Wij accepteren de L / C, T / T, Western Union.
2) Verzending: Wij verzenden binnen 30 werkdagen na het plaatsen van de bestelling, maar de specifieke levertijd wordt beïnvloed door de rederij en verzendgegevens.
3) Pakket: We verpakken het product meestal in een houten kist of flightcase.
Product Categorie : Mobiele LED-display > Truck LED-display