Kenmerken
1. Als onderdeel van Outdoor Mobile Truck LED Screen- series, moet het water- en stofdicht zijn uitgevoerd. Het product heeft een beschermingsklasse IP65, waardoor het normaal in de zon of in de regen kan blijven werken.
2. Wanneer u buitenshuis bent, is de helderheid ook een maat voor de kwaliteit van een led-scherm. Een hoge helderheid tot wel 5500 nit, komt volledig tegemoet aan de behoeften van buiten kijken. Zelfs in direct zonlicht kon het publiek de inhoud die op het scherm wordt afgespeeld moeiteloos vrijgeven.
3. Het product heeft goede schokbestendig als gevolg van de mobiliteit van de truck.Voor mobiele truck led display, Het belangrijkste kenmerk is hoog niveau anti-shake.
4. Een ander kenmerk van het mobiele LED-display voor vrachtwagens is de verplaatsbare regelruimte voor de stroomvoorziening, die niet alleen de bediening vergemakkelijkt, maar ook het onnodige stroomverbruik vermindert.
5. Of het nu gaat om tekst, afbeeldingen, video of animaties, het mobiele ledscherm is een prachtig uitzicht langs de weg. Waar de truck ook wordt gepasseerd, het zal mensen aantrekken om te stoppen en te kijken.
6. Een brede kijkhoek van 140 ° (zowel horizontaal als verticaal) maakt helder beeld mogelijk, zodat de kijker vanuit elke hoek dezelfde helderheid kan verkrijgen.
IP 65 Waterdicht beschermingsniveau
Volledig gesloten structuur met waterdicht en stofdicht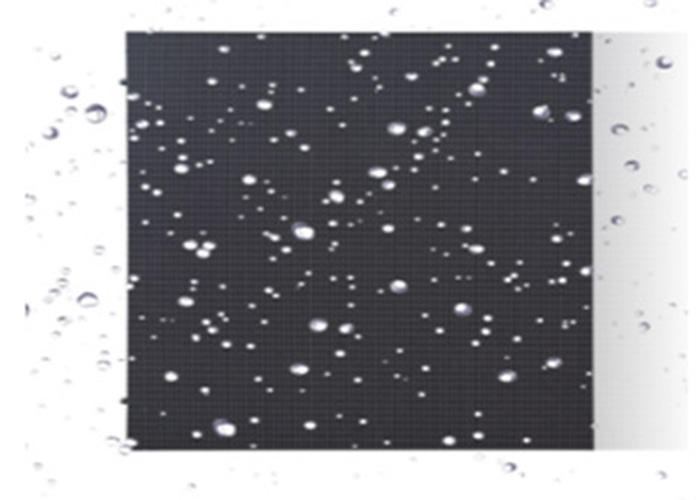 Brede toepassingsveld: commerciële reclame LED-scherm, stadion perimeter LED-scherm, mobiele trailer LED-scherm voor mobiele media, winkelcentrum LED-scherm voor logo laten zien, telecommunicatie LED-schermsysteem voor informatie tonen en instructie.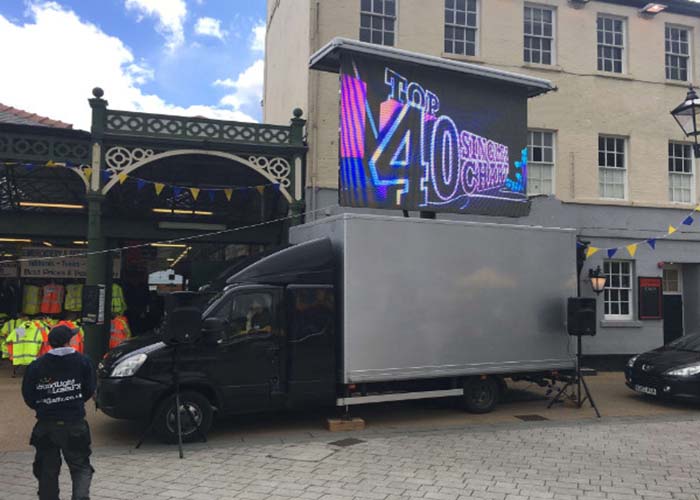 Voor Movable Advertising Propaganda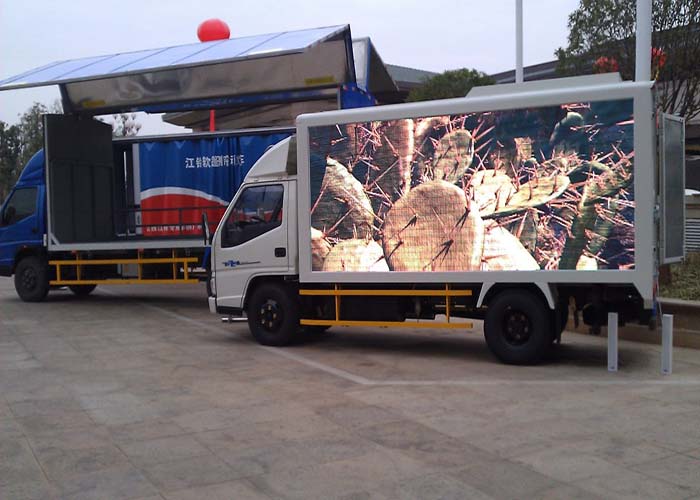 Pixel Pitch

4mm

Pixel Density

62500px/m²

LED Type

SMD1921/2525

LED Configuration

1R1G1B

Cabinet Dimension

1024mm*768mm

Cabinet Resolution

256*192px

Cabinet Weight

50kg

Cabinet Material

cool steel

Ingress Protection
(front/rear)

IP65/IP54

Brightness

>6500nits

Viewing Angle(H/V)

140°/140°

Driving Method

1/8Scan

Power Consumption(avg.)

300w/m²

Frame Refresh

≥ 60Hz

Data Refresh Rate

≥ 1500Hz

Gray Scale

16bit

Power Supply

AC 110/220±10%
50~60Hz

Temperature
(operating/storage)

-20~50°C
-40~60°C

Humidity(operating/storage)

10%~90%RH
10%~85%RH

MTBF

≥1000 Hours

Life Span

≥50000 Hours

Pixel Failure

<0.0003
Handelsvoorwaarden
1. Pakket: houten pakket, flightcase.
2. Betaling: T / T, 30% aanbetalingen, 70% saldo vóór levering
3. Verzending poort: Shenzhen
4. Garantietijd: 2years
5. levertijd: 30 werkdagen
Product Categorie : Mobiele LED-display > Truck LED-display