Bakovision transparante LED-display Wall's unieke transparantie, tot 80%, laat daglichtzonlicht door, waardoor een natuurlijke interieuratmosfeer ontstaat terwijl aantrekkelijke digitale videobeelden op de voorkant van het scherm worden weergegeven. Dit maakt onze transparante LED bijzonder aantrekkelijk voor winkels aan de voorkant, waardoor natuurlijk licht in de winkel kan filteren en tegelijkertijd aantrekkelijke, heldere, opvallende afbeeldingen en berichten aan straatzijdeverkeer kan leveren.
UNIEKE VERKOOPPUNTEN:
* Onze doelgroep met hoogwaardige transparante LED-displays van wereldklasse
Het transparante LED-display is een zeer veelzijdig systeem dat wordt vertrouwd door toonaangevende merken. Het wordt gebruikt om zeer indrukwekkende en memorabele displays op het wereldtoneel te maken die de aandacht trekken.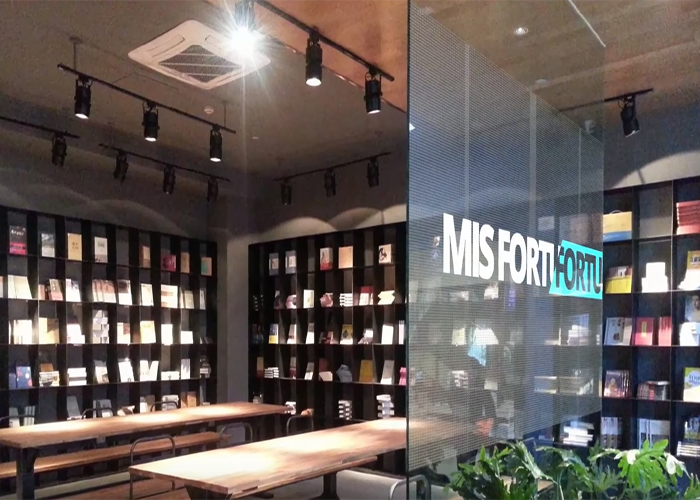 * Laat je LED-videogordijn tot leven komen en trek de aandacht die het verdient
Het gebruik van transparante LED-displays van Bakovision kan u helpen om een ​​verbluffend beeldscherm te creëren en het opnieuw te gebruiken waar en wanneer u het nodig heeft. Het systeem is eenvoudig opnieuw in te stellen, om transparante LED-schermen te creëren die precies passen bij uw behoeften en die u zullen onderscheiden.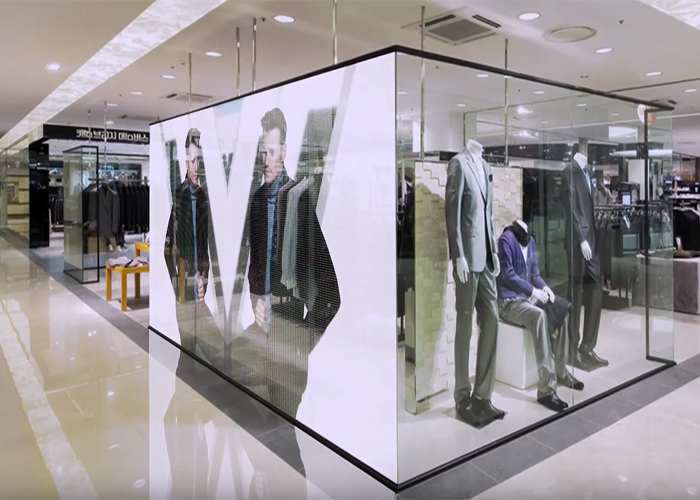 * Extreme veelzijdigheid, ideaal voor permanente en semi-permanente weergave
Omdat de transparante LED-displaymodules van Bakovision lichtgewicht en compact zijn, is deze zeer flexibel. Elke LED-module klikt eenvoudig op zijn plaats, zodat u de grootte van uw transparante scherm kunt variëren op basis van het aantal modules dat u toevoegt aan uw display. Dit maakt ons transparante LED-displayproduct een perfect draagbaar display voor tijdelijke locaties zoals beurzen of reizende theater- of muziekproducties, evenals tijdelijke verhuur en permanente installaties.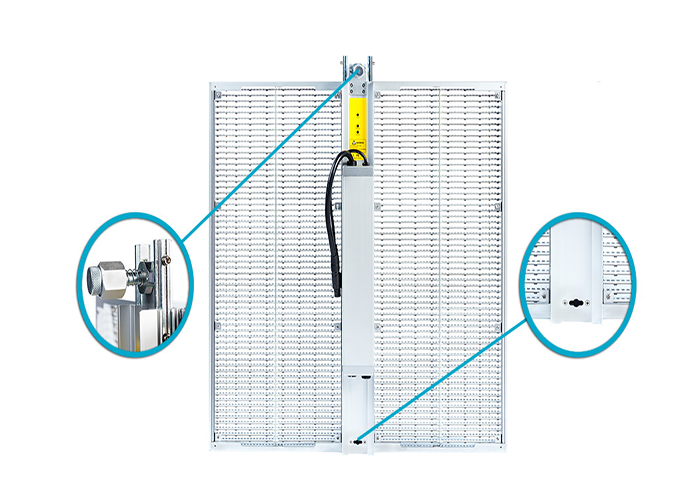 * Perfect ontworpen met modulaire voordelen
Gemaakt voor opvallende installaties, is de transparante LED-display van Bakovision een lichtgewicht, super slank modulair systeem. Het is eenvoudig te installeren en levert buitengewone helderheid en hoge resolutie. Voedingseenheden en ontvangstkaarten zijn in de modules ingebouwd en voedingskabels zijn eenvoudig aan te sluiten, plus een hendel in de achterkant van elke module, zodat u uw display eenvoudig kunt monteren, demonteren en hanteren.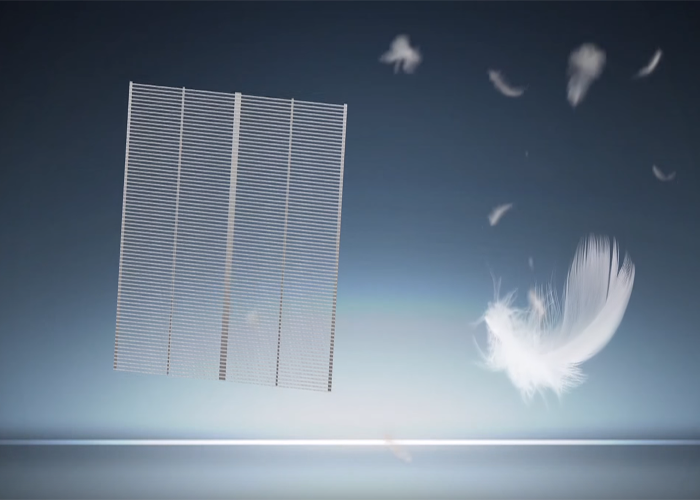 * F zijn de rekening voor een verscheidenheid van installatie en maakt een onvergetelijke verklaring
Dit product is zeer aanpasbaar en kan aandacht trekken. Ideaal voor permanente en semi-permanente weergave, inclusief winkelfronten, concertdisplays, amusementslocaties, nationale monumenten en beurzen. Ons product kan worden aangepast aan uw binnenarchitectuur, ongeacht de grootte, van kleine displays tot gigantische transparante LED's videoschermen en zelfs overheadluifels.
Specificatie:
| | | | | |
| --- | --- | --- | --- | --- |
| | BG-3.75-6.67 | BG-3.75-8 | BG-5-6.67 | BG-5-8 |
| Physical Pitch | 3.75*6.67mm | 3.75*8mm | 5*6.67mm | 5*8mm |
| Pixel Configuration | SMD1921 | SMD1921 | SMD3528 | SMD3528 |
| Pixel Density | 39,900 pixels/m² | 33,250 pixels/m² | 30,000 pixels/m² | 25,000 pixels/m² |
| Module Dimensions(W*H)(mm) | 480*320 | 480*320 | 480*320 | 480*320 |
| Panel Dimensions(mm) | 1920*640 | 1920*640 | 1920*640 | 1920*640 |
| NO. Of Modules Per Panel(W*H) | 4*2 | 4*2 | 4*2 | 4*2 |
| Physical Resolution of Module(W*H) | 128*48 | 128*40 | 96*48 | 96*40 |
| Physical Resolution of Panel(W*H) | 512*96 | 512*80 | 384*96 | 384*80 |
| Panel Material | Aluminium | Aluminium | Aluminium | Aluminium |
| Single Cabinet Weight | 11kg/m² | 10.2kg/m² | 10kg/m² | 9.5kg/m² |
| Processing | 14-16bit | 14-16bit | 14-16bit | 14-16bit |
| Colour Number | 281 trillion | 281 trillion | 281 trillion | 281 trillion |
| Contrast Ratio | 2000:1 | 2000:1 | 2000:1 | 2000:1 |
| Average Power Consumption | 207W/m² | 201W/m² | 209W/m² | 203W/m² |
| Max. Power Consumption | 690W/m² | 670W/m² | 696W/m² | 670W/m² |
| Operating Temp/Humidity | -10℃-60℃/10%-60% | -10℃-60℃/10%-60% | -10℃-60℃/10%-60% | -10℃-60℃/10%-60% |
| Storage Temp/Humidity | -30℃-60℃/10%-60% | -30℃-60℃/10%-60% | -30℃-60℃/10%-60% | -30℃-60℃/10%-60% |
| Refresh Rate | >1920Hz | >1920Hz | >1920Hz | >1920Hz |
| Brightness | >5500 nits | >5500 nits | >5500 nits | >5500 nits |
| Horizontal Viewing Angle | 160° | 160° | 160° | 160° |
| Vertical Viewing Angle | 140° | 140° | 140° | 140° |
| Expected Lifetime | 100,000Hrs | 100,000Hrs | 100,000Hrs | 100,000Hrs |
| IP Rating | IP30 | IP30 | IP30 | IP30 |
| Servicing | Rear | Rear | Rear | Rear |
| Certification | CCC,CE,ETL,FCC | CCC,CE,ETL,FCC | CCC,CE,ETL,FCC | CCC,CE,ETL,FCC |
ONZE SERVICE:
P RE-PRODUCING:
1. Krijg volledige eisen van klanten
2. Om een ​​grondige analyse te doen
3. Bied een meest redelijke en wetenschappelijke oplossing
4. Aangepast ontwerp
IN HET PRODUCEREN:
1. Het maken van voortgangsupdates voor klanten
2. Bijzondere installatie CAD en ontwerpdiagram voor klanten
NA DE DIENST:
1. 2 jaar gratis onderhoud
2. 7 dagen per week, 24 uur per dag gedurende 5 jaar on-line service voor technische ondersteuning voor klanten
3. Gratis training voor klanten in de fabriek
4. Lokale partnerserviceservice
Product Categorie : Transparante LED-display