O utdo of Soft LED displa y is een van de innovatieve ultradunne producten. Hij breekt volledig uit de traditionele zware behuizing en kan in elke complexe installatieomgeving worden gebruikt. Voordeel van de flexibele PCB, we produceren de zachte LED-module die op welke manier dan ook buigt. Het kan een curve, een cirkelvormige 360 ​​° of een andere vorm creëren die de ontwerper kan belichten. Vanaf nu is dit product zeer welkom bij de televisiestudio, gepersonaliseerde podiuminrichting, Club- en KTV-entertainmentarena. De televisiestudio, het gepersonaliseerde podiumontwerp, de entertainmentarena Club en KTV.
Met behulp van onze flex LED-schermtechnologie kunnen we een unieke LED-video-display-oplossing creëren, zoals een ronde kolom, gebogen, gegolfd LED-scherm. Stelt u zich de eindeloze berichten-, merk- en adverteermogelijkheden voor die zijn ontsloten door de mogelijkheid om statische kolommen, gebogen of gegolfde muren in congrescentra, stadions, winkelcentra en meer te omwikkelen met naadloze, schitterende beelden.
Producteigenschappen
Snelle en nauwkeurige montage
Snelle installatie
Snelle connector
Hoog contrast ratiol en brede kijkhoek
Contrast Ratiol: 2.000: 1 / 4.000: 1
150 ° brede horizontale en verticale kijkhoek beslaat meer potentiële klanten.
Grote uniformiteit en schermvlakheid, Innovatief pixellay-outontwerp. Alles verbetert de kleurintegriteit enorm.
Buiten LED-display is waterdicht, en het kan werken in alle weersomstandigheden.
Het scherm kan worden opgehangen voor verschillende soorten evenementen. En het kan ook op de als dansvloer worden gezet.
Snel onderhoud, met onderhoud aan de voorzijde, onderhoudsefficiëntie is 10 keer hoger dan de tradtidional-methode, waardoor er aanzienlijk minder tijd nodig is voor onderhoud.
Parameter
| | |
| --- | --- |
| Model | FL-6.66 |
| Pixel Pitch | 6.66mm |
| LED Type | SMD3528 |
| Module Resolution | 48*24 |
| Module Size | 320*160mm |
| Driving Method | 1/8 |
| Resolution | 22500pixels/m² |
| Viewing Angle(H/V) | 140°/140° |
| Interface | HUB 20pin |
| Power Consumption(AVG.) | 400w/m² |
| Refresh Rate | 1200Hz |
| Brightness | >1500nits |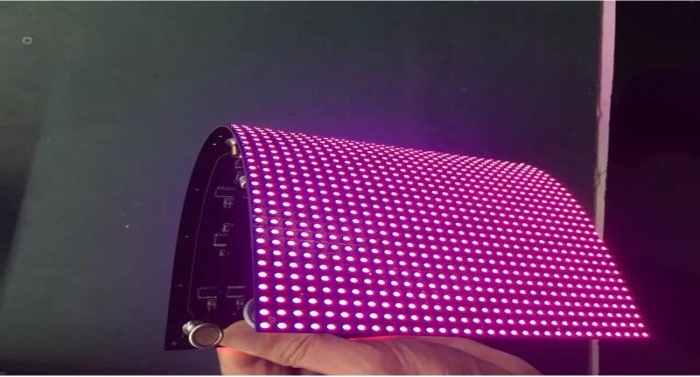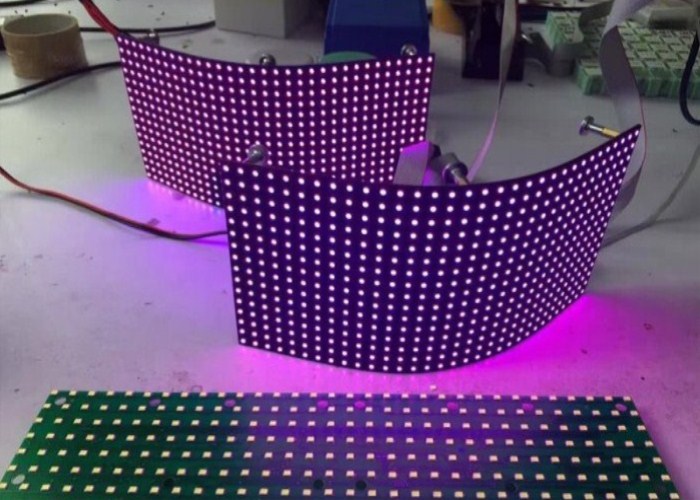 Klantenservice:
1. onze producten hebben twee jaar warramtyservice, levenslange gratis onderhoud en upgrade.
2.Coplaint responstijd niet meer dan 24 uur, onderhoud begeleiding en probleemoplossing geleverd in 48 uur.
3. We boden training inclusief bediening en onderhoud van onze klanten
4. In de onderhoudsperiode van LED-scherm body, gratis van alle onderhoudskosten. Na onderhoudstermijn, alleen rekening de matrial kosten vergoedingen van matuele werk vergoedingen.
5. Volledige gratis documenten, waaronder installatiebegeleiding, softwarehandleiding, eenvoudig onderhoudshandboek en cd met besturingssysteemsoftware, enzovoort.
6. Als de vinden een probleem dat niet kan worden opgelost, neem dan contact op met ons bedrijf, kunnen we reactie in 24 uur.om de onderhoudstijd.onze bedrijf zal verkorten
gebruik enkele reserveonderdelen sunch als stroom en chips enz.
Product Categorie : Zachte LED-display > Outdoor Soft LED-display