Buitengebogen LED-scherm heeft het voordeel van een brede kijkhoek, hoge verversingssnelheid en hoge helderheid. Al deze factoren zorgen ervoor dat onze producten goed worden.
Voorzien zijn van:
1) LED: bekend internationaal merk, met brede kijkhoek, geringe demping, goede warmteafvoer en levendige kleuren.
2) Rijden IC: bekende merken zoals, Taiwan MBI, Japanse Toshiba, vermijdbare het defecte
verschijnselen, zoals donker licht, virtueel licht enzovoort.
3) Voeding: merk met industriële sterkte. Het maximale vermogen resere van 20% de ruimte, het bereik van de spanning fluctuatie is minder 5%, hoge stabiliteit.
4) Connector: merken van het hoogste niveau zorgen voor de stabiele overdracht van vermogen en signaal.
5) Printplaat: adopteer het ontwerp met 4 lagen.
6) Eenvoudige installatie: 100 stuks installatie van de kasten kan in één uur door één persoon worden voltooid.
De vervanging van elke kast kan binnen 50 seconden worden gedaan.

Technische parameter:
Model

OD-8

Pixel Pitch

8mm

Pixel Density

15625 pixels/m2

LED Type

SMD3535

LED Configuration

1R1G1B

Cabinet Dimension

1024mm*768mm

Cabinet Resolution

128*96pixels

Cabinet Weight

51kg

Cabinet Material

cold steel

Ingress Protection
(front/rear)

IP65/IP54

Brightness

>6500nits

Viewing Angle(H/V)

140°/140°

Driving Method

1/8 scan

Frame Refresh

≥ 60Hz

Data Refresh Rate

>1500Hz

Gray Scale

16bit

Power Consumption(avg.)

275w/m2

Input Voltage

AC 110/220±10%
50~60Hz

Temperature
(operating/storage)

-20~50°C / -40~60°C

Humidity(operating/storage)

10%~90%RH
/ 10%~85%RH

MTBF

≥1000hrs

Life Span

≥100000hrs

Pixel Failure

<0.0003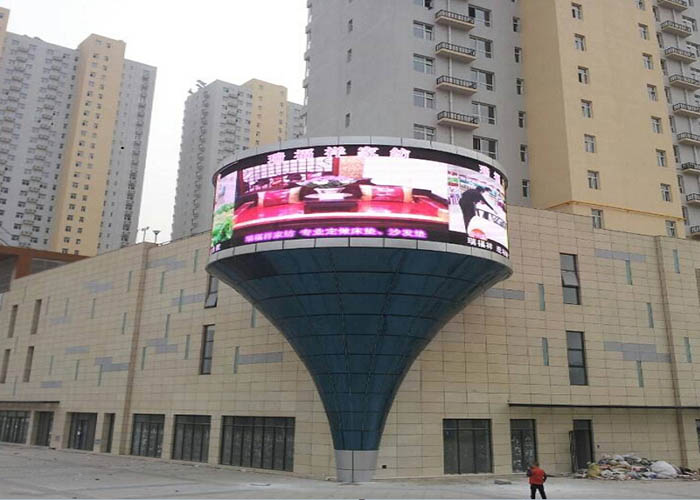 Service:
1. Garantie
1) Wij bieden garantie van alle componenten gedurende 3 volledige jaren. Gedurende deze tijd zullen we onze goederen gratis vervangen of repareren als er iets mis is met hen.
2) We zullen levenslang onderhoud verrichten en alleen de grondstoffen in rekening brengen.

2. Technologie Training
1) We bieden de technologietraining gratis aan, die de training en het onderhoud van de bediening omvat
2) training in de fabriek.
3) We sturen onze ingenieurs naar uw land door middel van onderhandelingen.

3. Onderhoud en overleg
1) We bieden een levenslang volledig onderhoud en betalen alleen voor de grondstoffen.
2) We bieden ook levenslange raadpleging via e-mail, Skype, WhatsApp of andere manieren gratis.

4. Documenten en certificering
1) We bieden de handleiding, software, testrapport enzovoort.
2) We kunnen ook allerlei certificeringen bieden, zoals CE, LVD, RoHS enzovoort.

5. CAD-tekening en -bevestiging
1) We bieden CAD-tekeningen om het beeldscherm gratis op te zetten en een andere suggestie van een expert.
2) We sturen onze technici naar uw locatie als we na onze onderhandeling worden verwacht.

6. Aanvullende service
1) Wij bieden u de doorstuurinformatie en enige andere informatie, zoals de vluchtdoos, structuur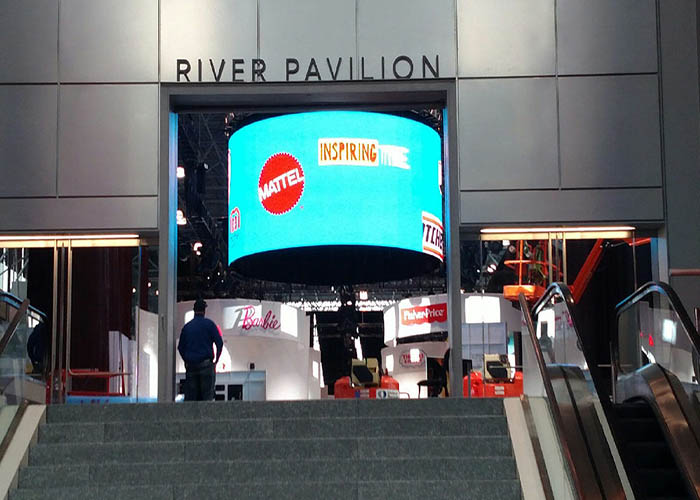 Wij zijn een leverancier van complete assortimenten en LED-displayoplossingen en haar ondersteunende systemen wereldwijd sinds 2009.
Onze producten omvatten reeksen indoor, outdoor, vaste, verhuur en creatieve LED-oplossingen voor verschillende toepassingen, waaronder sport, advertenties, concerten, winkelcentra, stadions, tentoonstellingen of andere binnen- en buitenevenementen die tot uw verbeelding spreken.
We houden de bedrijfscultuur `` Professional, Concentration, Focus`` gericht op LED. Met de ontwikkeling van led-technologie en de perfecte concurrentie in het LED-veld.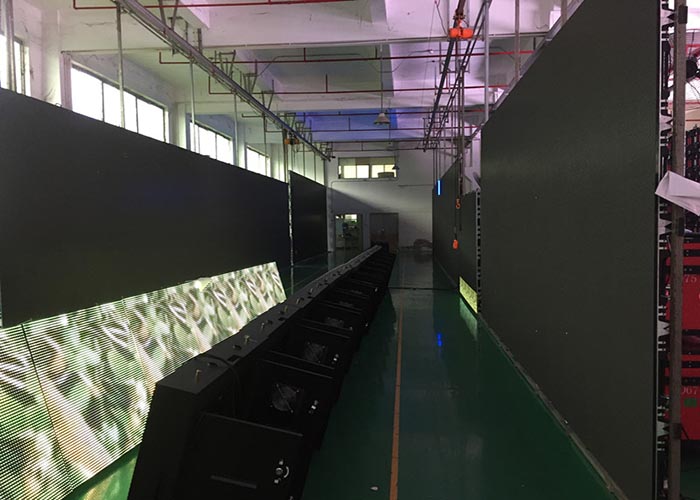 Product Categorie : Gebogen LED-scherm > Buiten gebogen LED-scherm