Omschrijving: Hoge transparantie Buitenscherm met LED-scherm, ultraflexibel, eenvoudig een flatscreen te vormen of gebogen om te passen bij een onregelmatig gevormde gevel van het gebouw, zowel pixelafstand, paneelgrootte en paneelkleur kunnen worden aangepast . Hoge transparantie maximaliseert het natuurlijke licht binnenin van het gebouw, waardoor ook het scherm een ​​uitstekende ventilatie- en windbestendigheidsfunctie heeft. Snelle vergrendelingen tussen de panelen maken de installatie snel en eenvoudig, met name voor een groot scherm. Ultralicht, een eenvoudige installatiestructuur volstaat om het scherm vast te houden, panelen kan goed worden bevestigd door de volgende twee stukken connector op de installatiestructuur te vergrendelen. Geen behoefte aan stalen frame structuur voor installatie, minder impact op het bouwen. Zowel enkele LED-strips en LED-punt kunnen worden verwijderd voor reparatie of vervanging, waardoor de service veel handiger. Hoofd en staart van het paneel met hoogwaardige componenten, product kan worden gebruikt in ruwe verschillende omgeving.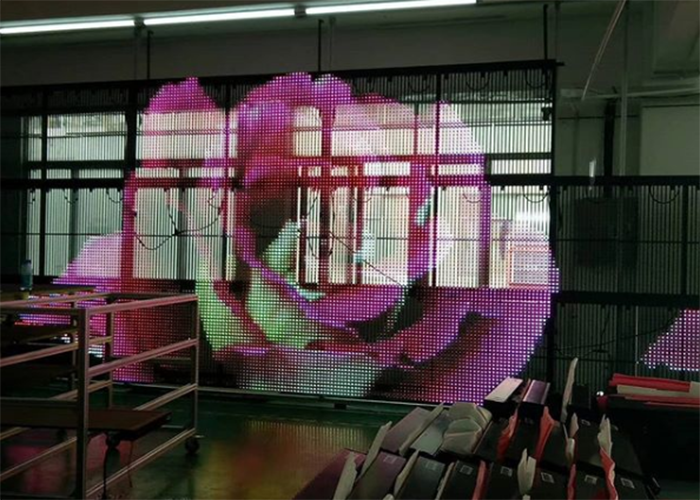 BOC-serie
Hoge transparantie, hoge helderheid, LED-scherm voor buitenverlichting
Ultra lichtgewicht en slank
Hoge helderheid voor vaste installatie buitenshuis Hoge transparantie
Lager stroomverbruik
Slechts 50% stroomverbruik in vergelijking met conventionele schermen
Speciale LED geselecteerd en hoogrenderende voeding geselecteerd
Hoog beschermingsniveau
IP67 voor volledig scherm, volledig waterdicht voor verschillende weersomstandigheden
De levensduur van het scherm wordt aanzienlijk verhoogd
Uitzonderlijk lichtgewicht en slank
10-18 kg / m2 brutogewicht
Eenvoudig te installeren en installatieruimte te besparen
Snelle installatie en eenvoudig onderhoud
Zowel voor als achter toegankelijk voor onderhoud
Stalen frame wordt geannuleerd tijdens de installatie
Hoge transparantie en hoge helderheid
20-80% transparantheid, doorzichtig, geschikt voor glazen wandmontage
> 6500 nits helderheid, voor alle buitenomstandigheden. Levendige kleuren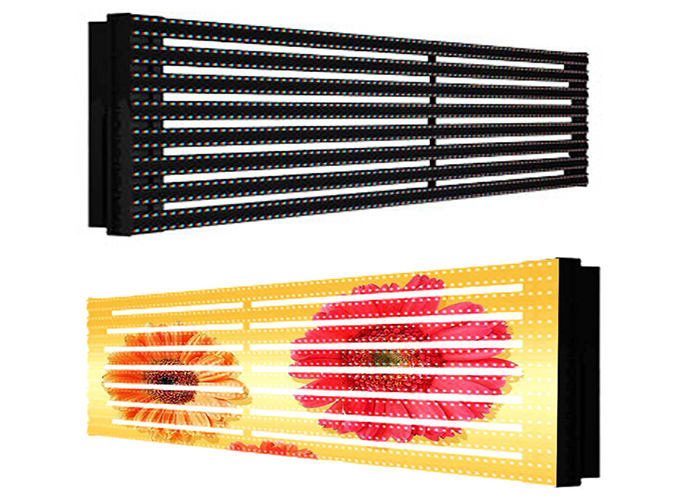 specificaties:
BG-2525

BG-2535

BG-2550

BG-31.25

BG-3150

Physical Pitch

25mm

25mm(H),

35mm(V)

25mm(H),

50mm(V)

31.25mm

31.25mm(H),

50mm(V)

Pixel Configuration

1R1G1B

Pixel Density

1,600pixels/m²

1,120 pixels/m²

800 pixels/m²

1,024 pixels/m²

pixels/m²

Unit Size(W*H)(mm)

≥1500*250

Panel Dimensions(mm)

60*10

60*7

60*5

48*8

48*5

Panel Material

Aluminium

Weight

15kg/m²

10.6kg/m²

8.5kg/m²

15kg/m²

9.6kg/m²

Processing

14-16bit

Colour Number

281 trillion

Contrast Ratio

2000:1

Average Power Consumption

150W/m²

115W/m²

85W/m²

107W/m²

67W/m²

Max. Power Consumption

450W/m²

345W/m²

255W/m²

329W/m²

200W/m²

Operating Temp/Humidity

-30℃-60℃/

10%-90%

Storage Temp/Humidity

-40℃-85℃/

10%-95%

Refresh Rate

>3840Hz

Brightness

>7500 nits

>6500 nits

>5000 nits

>6500 nits

>4000 nits

Horizontal Viewing Angle

120°

Vertical Viewing Angle

60°

Expected Lifetime

100,000Hrs

IP Rating

IP67

Servicing

Front/Rear

Certification

CCC,CE,ETL,

FCC,TUV
Mesh LED Display wordt veel gebruikt in de bouw, toneel verhuur, nachtclub, muur facede, autoshow, etalage, enz.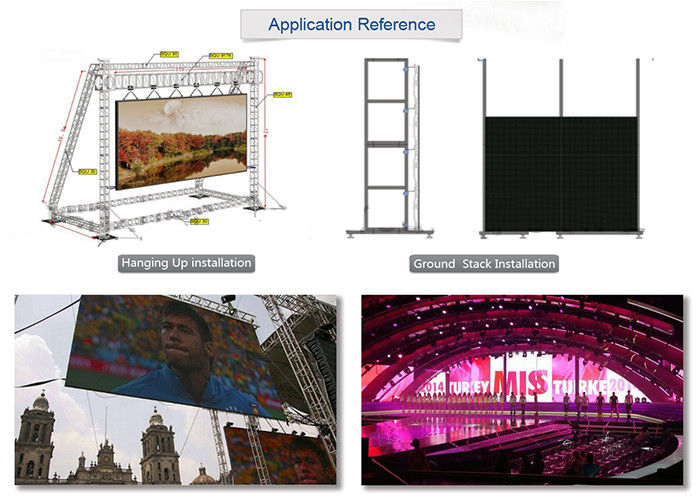 Product Categorie : Gordijn LED-display > Buitengordijn LED-display