Zachte LED-display is ultradun, zeer licht en uiterst flexibel in het ontwerpen van vormen, effecten, in elk type, boog in elke hoek. Met herhalende golving, zal het LED's niet breken, evenals het ontwerp van maskerdeksels.
Voordeel van Soft LED-display
Producteigenschappen
1.Module met een klein en flexibel ontwerp, maakt de mogelijkheid van meer gecompliceerde vormen voor de video show.

2. Montage scherm met zachte led modules direct, besparing tijd en inspanning, eenvoudige bediening.

3. Magnetische verbinding, eenvoudig te monteren en te demonteren, het is onderhoud aan de voorkant.

4. Geen metalen frame van de kast, drastisch in mindering van het scherm gewicht. We kunnen elke vorm van structuur ontwerpen als je nodig hebt.

5. Strenge kwaliteitscontrole en langdurige toepassingservaring hebben de stablity en uitstekende prestaties geverifieerd door Epistar LED en MBI5124 Driving IC te gebruiken voor hoge verversingssnelheid en prestaties.

6. breed toegepast in vormige podium achtergrond / tentoonstelling / winkelcentrum etc.
Parameter
| | |
| --- | --- |
| Model | FL-6.66 |
| Pixel Pitch | 6.66mm |
| LED Type | SMD3528 |
| Module Resolution | 48*24 |
| Module Size | 320*160mm |
| Driving Method | 1/8 |
| Resolution | 22500pixels/m² |
| Viewing Angle(H/V) | 140°/140° |
| Interface | HUB 20pin |
| Power Consumption(AVG.) | 400w/m² |
| Refresh Rate | 1200Hz |
| Brightness | >1500nits |
module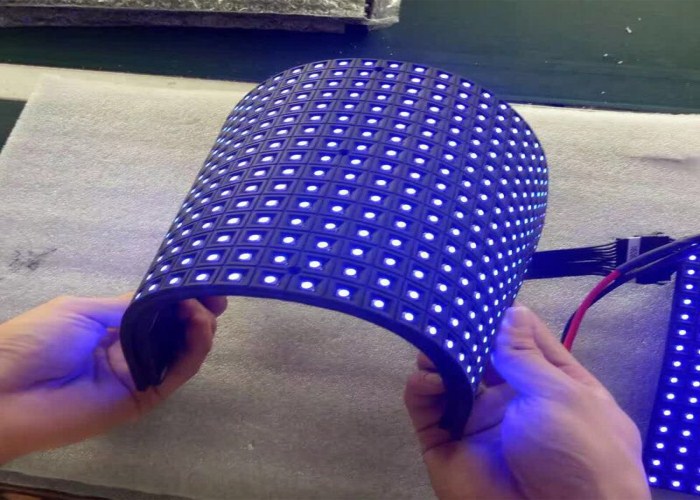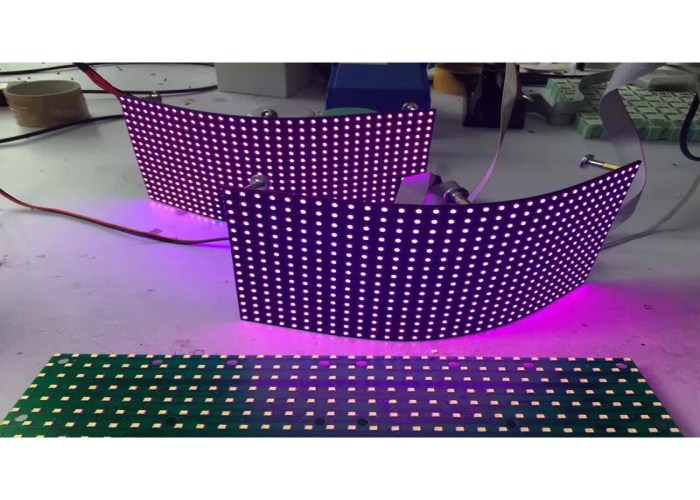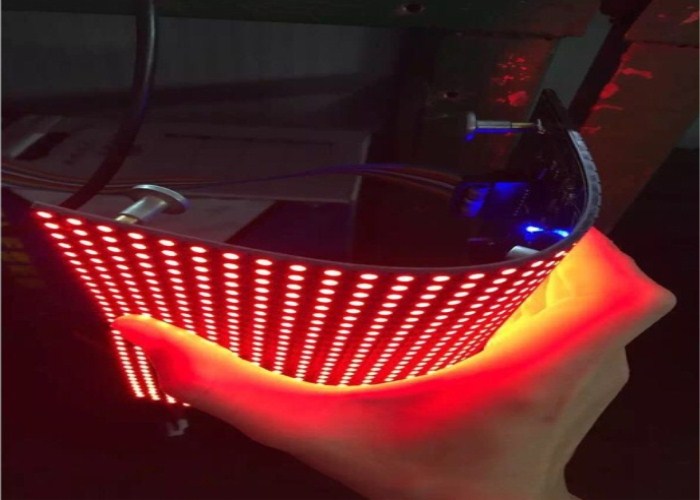 Als u belangen in het kopen hebt, verzend ons onderzoek alvorens orde te plaatsen om details te bevestigen.
Een volledig onderzoek moet laten zien:
1. LED-schermpaneel pixel pitch, als u niet weet hoe u moet kiezen, neem dan contact met ons op
2. LED-schermgrootte: lengte ___m; Width___m of kasthoeveelheid;
3. Gebruik voor binnen of buiten;
4. Gebruik voor vaste installatie of verhuur?
5. Front service module LED-scherm nodig structuur ontwerp;
6. Intallation place foto's zullen beter zijn;
7. Uw skype of whatsapp of anderen behalve e-mail,
Soms kan onze klant UR-e-mail niet ontvangen.
Product Categorie : Zachte LED-display > Indoor Soft LED-display