P2.97mm Binnen LEIDENE Vertonings Videomuur voor Huur
BIR-I Serise
Een chassis,
Verschillende module-opties
Specificatie
| | | | | |
| --- | --- | --- | --- | --- |
| | BIR-I-2 | BIR-I-3 | BIR-I-4 | BIR-I-6 |
| Physical Pitch | 2.97 mm | 3.91 mm | 4.81 mm | 6.25 mm |
| Pixel Configuration | SMD 2121 | SMD 2121 | SMD 2020 | SMD 3528 |
| Pixel Density | 112,896 pixels/m² | 65,536 pixels/m² | 43,264 pixels/m² | 25,600 pixels/m² |
| Module Dimensions (W × H) (mm) | 250 ×250 / 250 × 500 | 250 ×250 / 250 × 500 | 250 ×250 / 250 × 500 | 250 ×250 / 250 × 500 |
| Panel Dimensions (mm) | 500 × 500 × 80 / 500 × 1000 × 80 | 500 × 500 × 80 / 500 × 1000 × 80 | 500 × 500 × 80 / 500 × 1000 × 80 | 500 × 500 × 80 / 500 × 1000 × 80 |
| NO .of Modules Per Panel (W × H) | 2 × 2 | 2 × 2 | 2 × 2 | 2 × 2 |
| Physical Resolution of Module (W × H) | 84 × 84 / 84 × 168 | 84 × 84 / 84 × 168 | 84 × 84 / 84 × 168 | 84 × 84 / 84 × 168 |
| Physical Resolution of Panel (W × H) | 168 × 168 / 168 × 336 | 128 × 128 / 128 × 256 | 104 × 104 / 104 × 208 | 80 × 80 / 80 × 160 |
| Single Cabinet Weight | 7 / 13 kg/panel | 7 / 13 kg/panel | 7 / 13 kg/panel | 7 / 13 kg/panel |
| Processing | 16 bit | 16 bit | 16 bit | 16 bit |
| Colours | 281 trillion | 281 trillion | 281 trillion | 281 trillion |
| Contrast Ratio | 4,000 : 1 | 4,000 : 1 | 4,000 : 1 | 4,000 : 1 |
| Average Power Consumption | 60 /120 W /panel | 60 /120 W /panel | 60 /120 W /panel | 60 /120 W /panel |
| Max Power Consumption | 110 /400 W/panel | 110 /400 W/panel | 110 /400 W/panel | 110 /400 W/panel |
| Operating Temp/Humidity | -10ºC - 60ºC / 10% - 60% | -10ºC - 60ºC / 10% - 60% | -10ºC - 60ºC / 10% - 60% | -10ºC - 60ºC / 10% - 60% |
| Storage Temp/Humidity | -30ºC - 60ºC / 10% - 60% | -30ºC - 60ºC / 10% - 60% | -30ºC - 60ºC / 10% - 60% | -30ºC - 60ºC / 10% - 60% |
| Brightness | 900 - 1,200nits | 900 - 1,200nits | 900 - 1,200nits | 900 - 1,200nits |
| Horizontal Viewing Angle | 160° | 160° | 160° | 160° |
| Vertical Viewing angle | 140° | 140° | 140° | 140° |
| Expected Lifetime | 100, 000 Hrs | 100, 000 Hrs | 100, 000 Hrs | 100, 000 Hrs |
| Max Stacking | 20/10 | 20/10 | 20/10 | 20/10 |
| Max Hanging | 20/10 | 20/10 | 20/10 | 20/10 |
| Servicing | Front / Rear | Front / Rear | Front / Rear | Front / Rear |
| IP Rating (Front/Rear) | IP 40 / IP 21 | IP 40 / IP 21 | IP 40 / IP 21 | IP 40 / IP 21 |
Voorzien zijn van
Ongeëvenaarde kleuruniformiteit
→ Uniek kleurkalibratieproces
→ Strakke bin selectie voor LED golflengte
→ Diepzwarte niveaus, contrastverhouding 4000: 1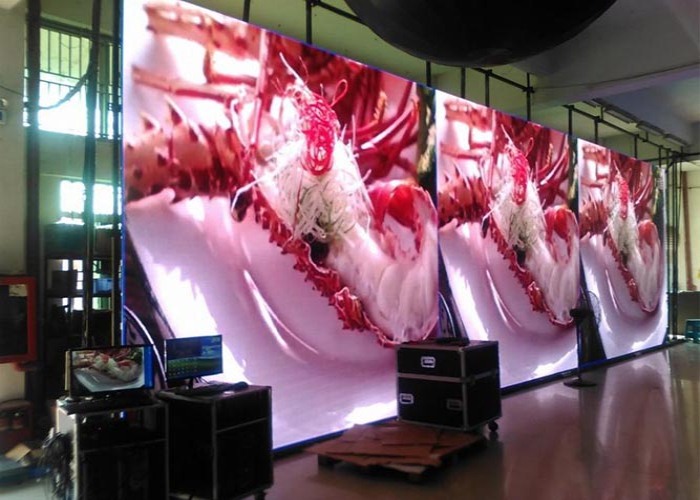 Snelle installatie en eenvoudig onderhoud
→ Truss hanging en ground support beschikbaar
→ Kabelloos tussen modules
→ Toegang voor en achter
→ Tools gratis installatie

Superieure elektrische functies
→ Dubbele signaal-back-uppoort
→ UI LCD-bewakingsdisplay geeft de status aan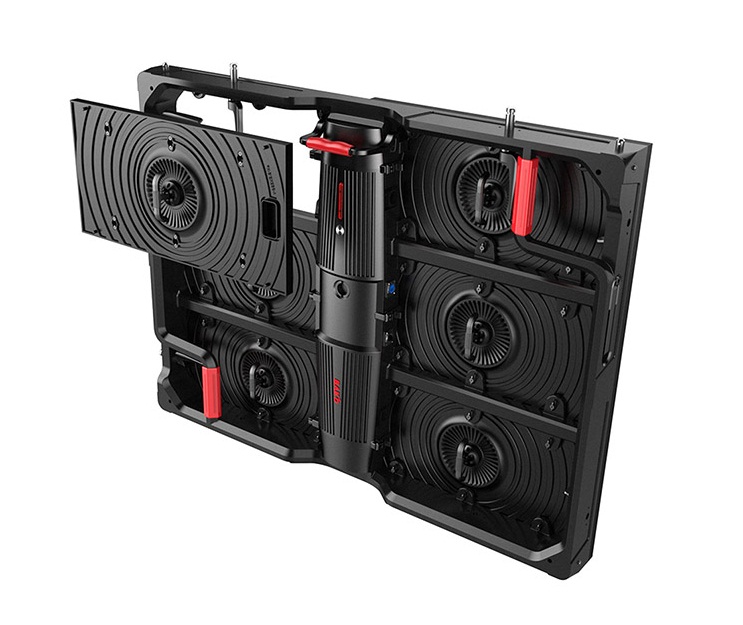 Slank, lichtgewicht en stil
→ Kast van 500 mm × 500 mm of 500 mm × 1000 mm
→ 80 mm dikte, 7 kg per kast
→ Ontwerp zonder ventilator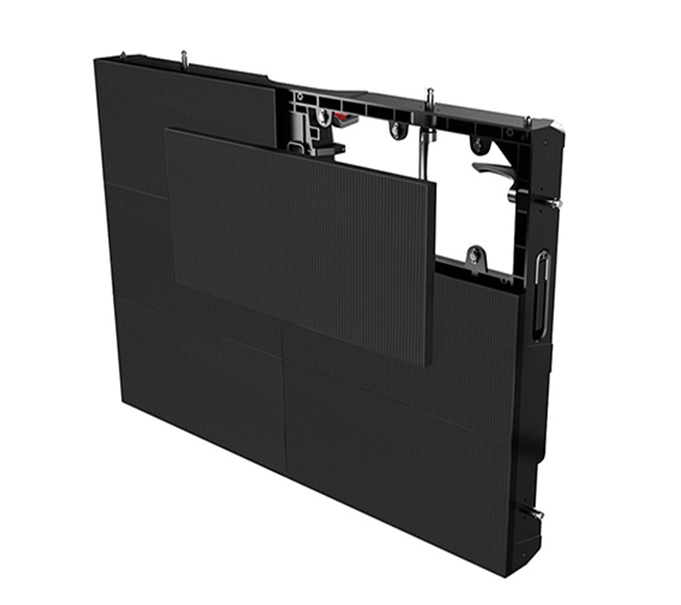 FAQ:
Q1. Bent u handelsmaatschappij of fabrikant?
A: Wij zijn een professionele fabrikant van LED-schermen, die al meer dan tien jaar in deze branche zijn gespecialiseerd.
Q2. Biedt u monsters? Is het gratis of extra?
A: Wij kunnen de steekproef leveren als wij klaar delen in voorraad hebben, maar de klanten moeten de steekproefkosten en de koerierskosten betalen.
Q3. Biedt u garantie voor de producten?
A: Ja, we bieden 2-5 jaar garantie op onze producten.
Product Categorie : Verhuur LED-display > Indoor Rental LED Display