Kenmerken & Voordelen
1. Naadloze verbinding en lichtgewicht kabinet
2. Hoge kleurverzadiging, hoge contrastverhouding voor hoogwaardige beeldweergave.
3. Hoge grijsschaal en hoge verversing, is prachtig en realistisch voor de foto.
4. Speciaal ontwerp voor het masker om hoger contrast en grotere kijkhoek te realiseren.
4. Het paneel kan zowel voor als achter worden onderhouden, om het probleemgemiddelde gemakkelijker op te lossen, terwijl de voedings- en ontvangstkaart worden vervangen.
6. Mooie hittedissipatie, laag verbruik.
7. Optie met verschillende kastafmetingen op basis van de moduleomvang.
8. Ondersteuning van een verscheidenheid aan externe signaaltoegang met video-processor.
9. Goedgekeurd voor het beheren van de plaats (podium, winkelcentra, entertainmentlocatie enz.), Tijd (de hele dag of gewoon tijdens de activiteit, live of replay), formaten (zoals afbeeldingen, tekst, video enzovoort) over de LED-display om het gewenste effect te bereiken.

parameter lijst
Model

BIR - I-2

BIR - I-4

Pixel Pitch

2.97mm

4.81mm

Pixel Density

112,896px/m²

43,264px/m²

LED Type

SMD2121

SMD21020

LED Configuration

1R1G1B

1R1G1B

Module Dimension

250*250/250*500

250*250/

250*500

Cabinet Dimension

500*500/500*1000

500*500/

500*1000

Cabinet Resolution

168*168/168*336

104*104/

104*208

Cabinet Weight

8/14kg/panel

8/14kg/panel

Cabinet Material

die-casting

die-casting

Ingress Protection(front/rear)

IP40/IP21

IP40/IP21

Brightness

900-1200nits

900-1200nits

Contrast ratio

4000:1

4000:1

Processing

14-16bit

14-16bit

Colours

281 trillion

281 trillion

Viewing Angle(H/V)

140°/140°

140°/140°

Power Consumption(avg.)

60/120w/m²

60/120w/m²

Power Consumption(max.)

110/400w/m²

110/400w/m²

Frame Refresh

≥ 60Hz

≥ 60Hz

Data Refresh Rate

≥ 1920Hz

≥ 1920Hz

Power Supply

AC 110/220±10%
50~60Hz

AC 110/220±10%
50~60Hz

Temperature
(operating/storage)

-10~60°C
-30~60°C

-10~60°C
-30~60°C

Humidity(operating/storage)

10%~90%RH
10%~85%RH

10%~90%RH
10%~85%RH

MTBF

≥1000 Hours

≥1000 Hours

Life Span

100,000 Hours

100,000 Hours

Service

Front/Rear

Front/Rear

Certification

CCC,TUV-CE,ETL

CCC,TUV-CE,ETL
Product shows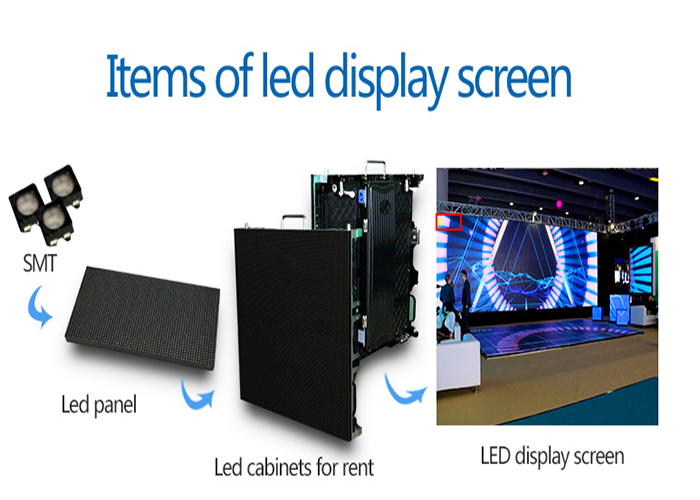 Normaal zouden we het product verpakken in een houten kist of flightcase
En we verzenden over de weg, door de lucht, over zee binnen 30 dagen na ontvangst van een aanbetaling.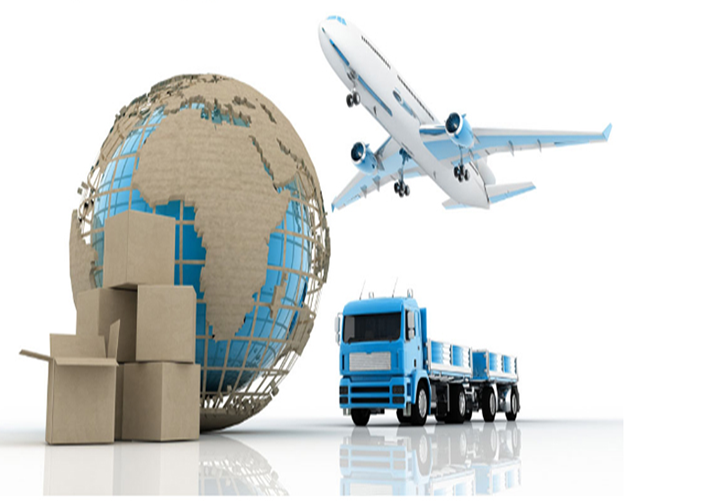 Op grote schaal gebruikt in show, concert, theater, feest, modeshows en andere entertainmentevenementen als achtergrond voor live shows.
High-definition beelden geven kijkers een duidelijk beeld, ongeacht uit welke richting, bieden een visueel feest voor u.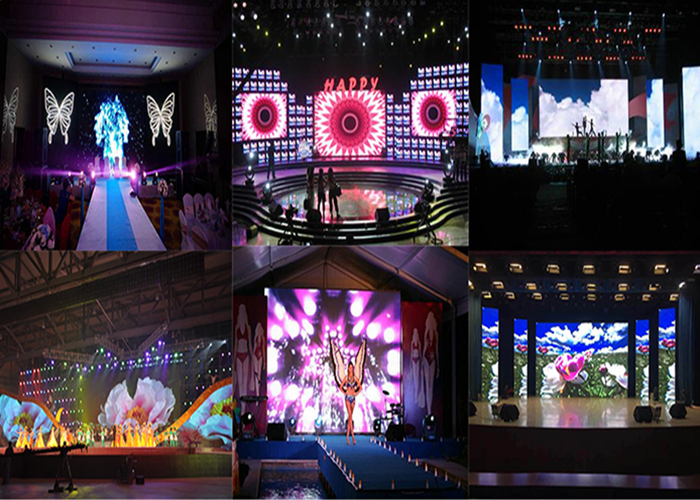 Product Categorie : Verhuur LED-display > Indoor Rental LED Display