Kenmerken
1. Met de eigenschappen van lichtgewicht en laag stroomverbruik, kan het de kosten verminderen
2. Het led-display heeft een brede kijkhoek van 140 °, zowel horizontaal als verticaal, waardoor meer kijkers worden bediend., Toont alle kijkers dezelfde hoogwaardige weergave-uitgangen.
3.Features hoge contrastverhouding en hoge grijswaarden met hoge kleurenuniformiteit, zonder mozaïekprobleem.
4. Optie van voor of Achter onderhoud van paneel evenals voeding en ontvangende kaart, die loonkosten besparen.
5.Elke pixel of individuele LED-lamp kan eenvoudig worden vervangen of gerepareerd, waardoor schermvullend onderhoud wordt voorkomen en kosten worden bespaard.
6. Huurgebruik, voor ultradunne en lichte kasten, eenvoudige structuur, snelle montage, gemakkelijk te demonteren en transport te verplaatsen.
parameter lijst
Model

BIR -I-4

Pixel Pitch

4.81mm

Pixel Density

43,264px/m²

LED Type

SMD2020

LED Configuration

1R1G1B

Module Dimension

250*250/250*500

Cabinet Dimension

500*500/500*1000

Cabinet Resolution

104*104/104*208

Cabinet Weight

8/14kg/panel

Cabinet Material

die-casting

Ingress Protection(front/rear)

IP40/IP21

Brightness

900-1200nits

Contrast ratio

4000:1

Processing

14-16bit

Colours

281 trillion

Viewing Angle(H/V)

140°/140°

Power Consumption(avg.)

60/120w/m²

Power Consumption(max.)

110/400w/m²

Frame Refresh

≥ 60Hz

Data Refresh Rate

≥ 1920Hz

Power Supply

AC 110/220±10%
50~60Hz

Temperature(operating/storage)

-10~60°C
-30~60°C

Humidity(operating/storage)

10%~90%RH
10%~85%RH

MTBF

≥1000 Hours

Life Span

100,000 Hours

Service

Front/Rear

Certification

CCC,TUV-CE,ETL
Details worden weergegeven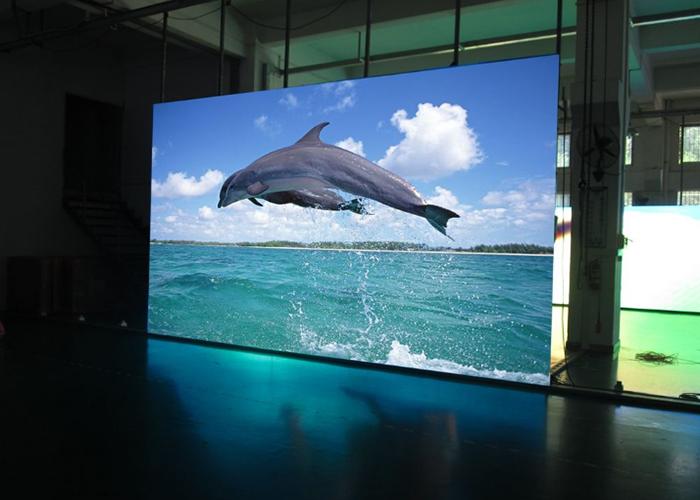 Meestal zouden we het product in flightcase verpakken voor gemakkelijk transport, en we zullen het binnen 30 werkdagen na het plaatsen van de bestelling verzenden,
maar de specifieke levertijd wordt beïnvloed door de rederij en verzendgegevens.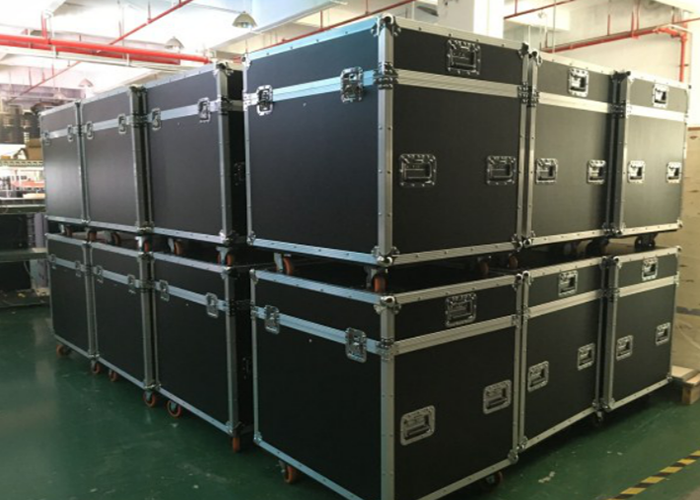 voordelen
1. Verhuur led-scherm wordt veel gebruikt in reclame leasing, videoconferentie, product release, fase achtergrond, huwelijksviering en ga zo maar door
2. Ondersteuning van de afstandsbediening, ontwerpen en wijzigen van alle weergave-informatie en de inhoud, op een plaats op elk gewenst moment.
3. Al onze producten zouden door een strenge verouderingstest van 72 uur gaan. Maak zeker dat de beste kwaliteit voor u is gewaarborgd.
4. Als uw LED-scherm een ​​probleem heeft en zich binnen de garantieperiode bevindt, bieden wij u gratis onderhoud aan.
FAQ
Q1: Wat zijn Pixel Pitch, Pixel Density en Pixel Configuration?
A1: Pixel Pitch is de afstand tussen aangrenzende pixels.
Pixeldichtheid is de hoeveelheid pixels per vierkante meter.
Pixelconfiguratie is de beschrijving van de consistentie van een pixel, we gebruiken bijvoorbeeld 1 rode lamp, 1 groene lamp en 1 blauwe lamp om een ​​pixel samen te stellen,
de pixelconfiguratie is 1R1G1B.
Q2: Wat is kijkhoek?
A2: Viewing angle is de maximale hoek waarop een display kan worden bekeken met een aanvaardbaar visuele prestaties. Het omvat een horizontale kijkhoek en een verticale kijkhoek.
Product Categorie : Verhuur LED-display > Indoor Rental LED Display