P1.25 Vaste led-display met kleine pitch binnen
Beschrijving
1 . Hoge kleurverzadiging, hoog contrast voor een goede beeldweergave.
2 . Uitstekende warmteafvoer, kabelvrij ontwerp, gebruik vergulde connectoren, product is zeer veilig en betrouwbaar
3 . Systeem voor huurtoepassingen, De kast is lichtgewicht, dun en snel te monteren en te demonteren.
4 . De module kan niet alleen vooraan, maar ook aan de achterkant worden afgehandeld om de storing eenvoudig op te lossen. Modulair ontwerp, snel om de stroomontvangstkaart te vervangen.
5. Grote warmteafvoer van Drive IC, modelafdekking naar kast. Aangenomen aluminium spuitgietmateriaal verbetert het warmtedissipatie-effect en de vlakheid.
Begeleid met koelmateriaal, uitstekende warmtegeleidingsvermogen binnenin.
en goede warmteafvoer van spuitgieten van aluminium kasten met een hoog efficiënt vermogen, UHD-serie producten van goede kwaliteit beeld bij een laag verbruik.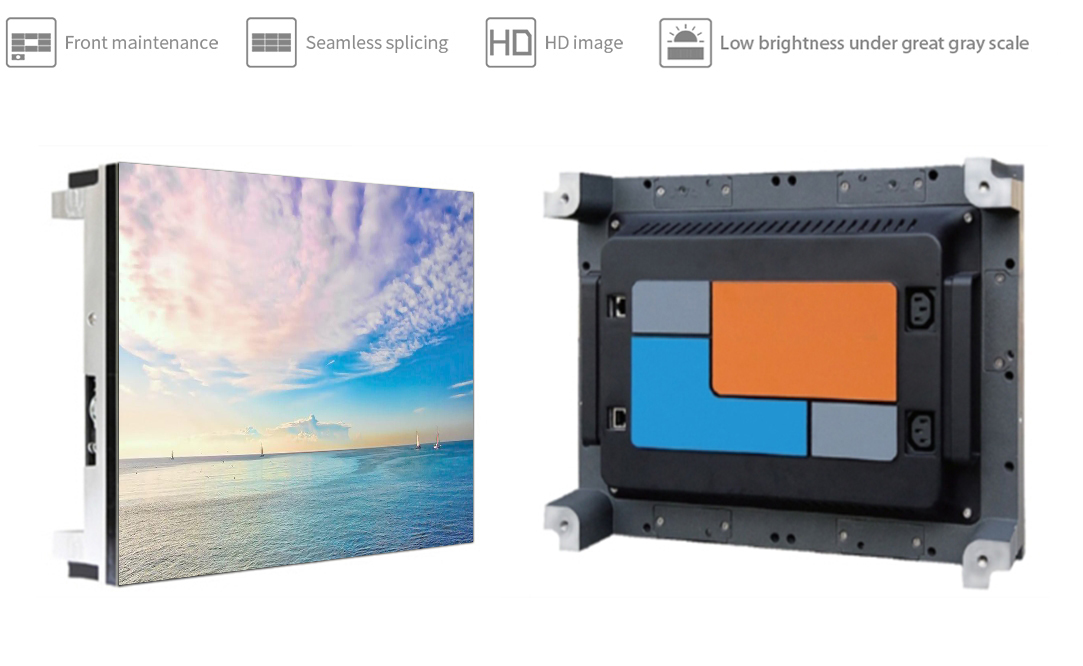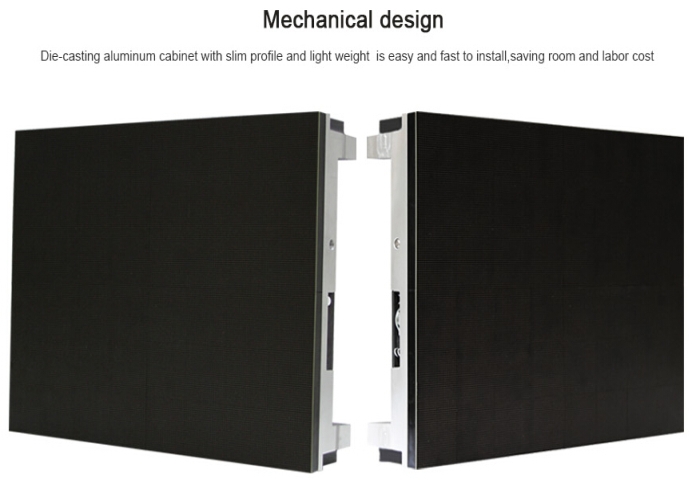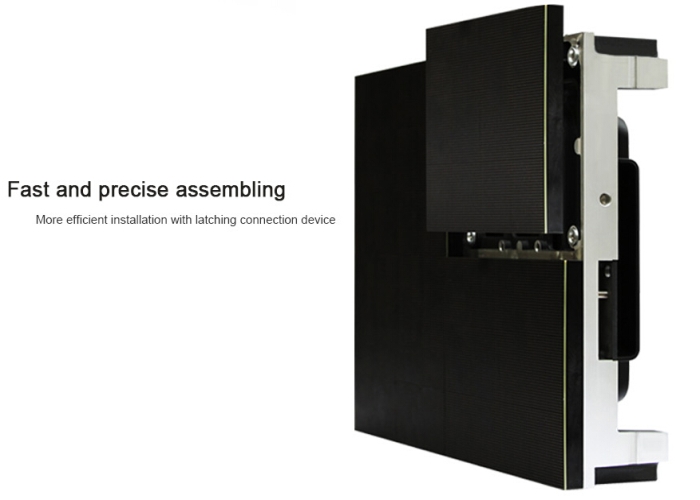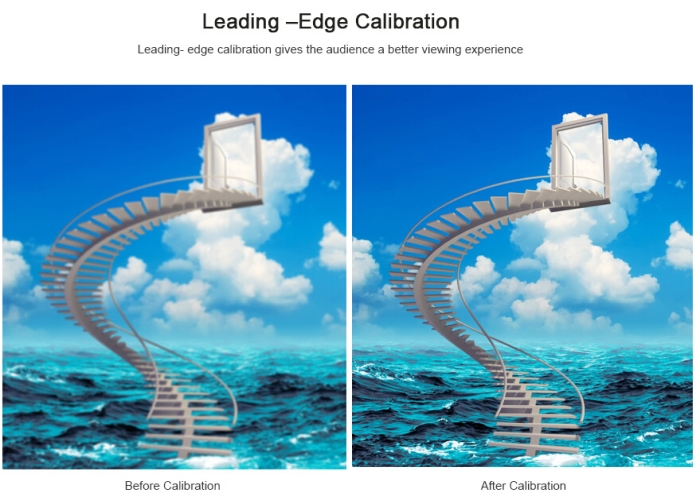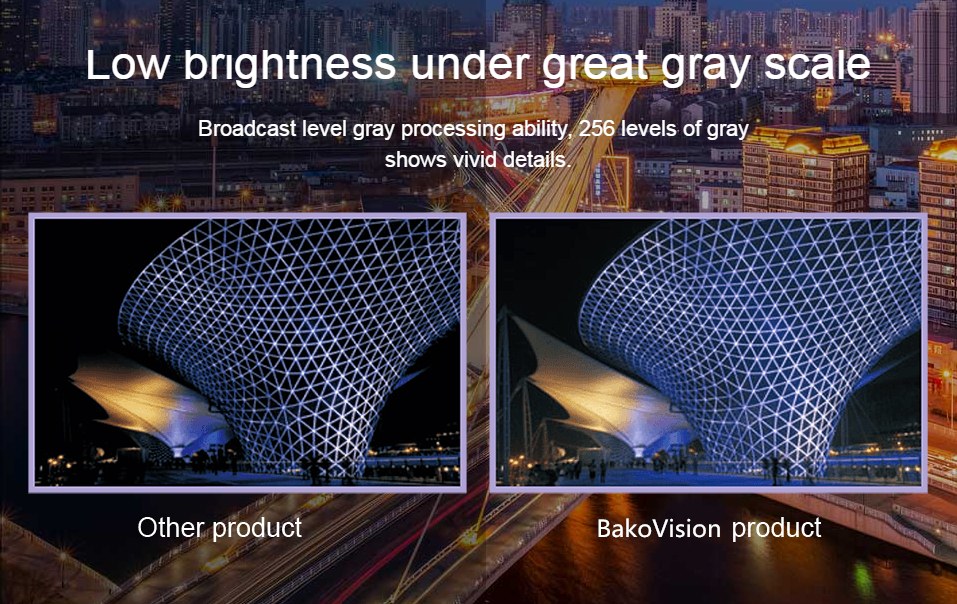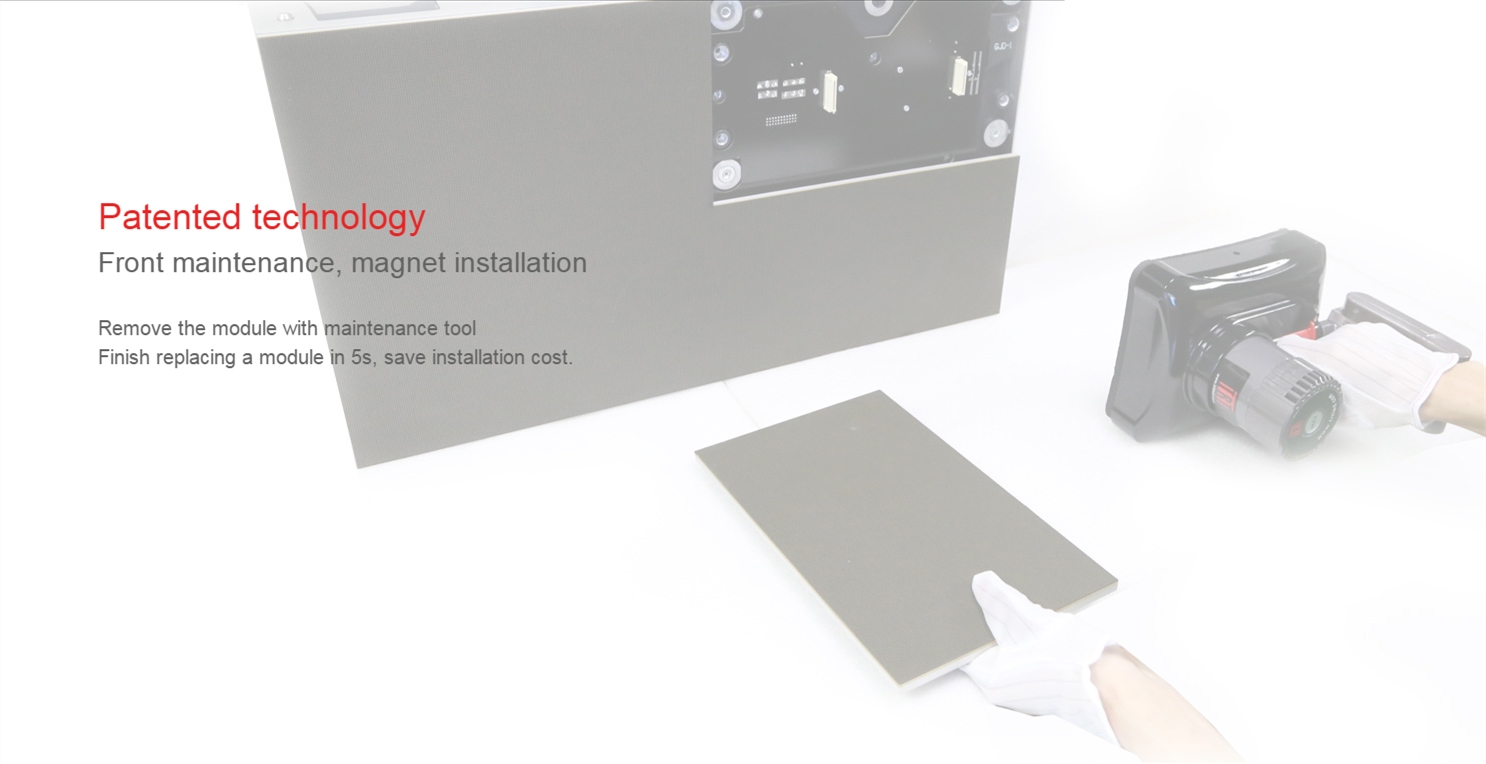 FAQ
1) V: Hoe een goed ledscherm kiezen voor uw behoefte?
A: Je moet gewoon drie eenvoudige vragen overwegen als je een ledscherm kiest.
1.Wilt u het binnen of buiten gebruiken?
2.Is het voor huurgebruik (moet je vaak van de ene naar de andere plek worden verplaatst) of voor een vaste installatie (om voor altijd op één plek te worden geïnstalleerd)?
3. Wat is de geschatte grootte van het hele ledscherm dat u wilt kopen?
2) V: Hoe te installeren nadat ik het heb ontvangen?
A: Wij zullen u de tekening aanbieden om u te begeleiden voor installatie, we kunnen ook tekenen, software tekenen of foto's aanbieden of onze ingenieur helpen om indien nodig te helpen.
3) V: Hoe kan ik de producten die ik nodig heb kopen als er geen prijs op de website staat en kan ik eerst wat monsters krijgen?
A: U kunt uw vraag naar ons over de producten verzenden u moet hebben, zullen onze verkoop u binnen 24 uren antwoorden om u te helpen de orde maken. Wij stemmen in monsterorde om de hoeveelheid te testen en te controleren.
4) V: Wat is een aangepast LED-display?
A: Aangepaste LED-displays kunnen worden ontworpen om aan de behoeften van de gebruiker te voldoen, rekening houdend met al het bovenstaande voor eenvoudig onderhoud. Natuurlijk kan onderhoud de levensduur van elk elektronisch apparaat helpen verlengen en worden er tijdens het productieproces maatregelen getroffen, waardoor de onderhoudskosten aanzienlijk lager zijn.
Een aangepast LED-display, zoals de naam al doet vermoeden, kan alles besturen met elk bericht dat u maar kunt bedenken. Ze worden gebruikt in bijna alle industrieën, zoals fabrieken, banken, luchthavens, universiteiten, bibliotheken, enz.
Aangepaste LED-displays worden aan de muur gemonteerd of opgehangen aan elk plafond voor het uitzenden van informatie bekeken vanaf elke afstand. Bovendien kan de helderheid van deze aangepaste LED-displays op elke afstand heel duidelijk worden weergegeven.
5) Vraag: Ik zou u willen vragen of het mogelijk is om mijn logo op het product te hebben.
A: We hopen dat u weet dat ons bedrijf op maat gemaakte logo-service perfect ondersteunt. Maar we hopen ook dat u weet dat het een extra service is, dus een beetje extra servicetoeslag is vereist.
| | |
| --- | --- |
| Physical Pitch | 1.25mm |
| Pixel Configuration | SMD 0909 |
| Pixel Density | 640,000pixels/m² |
| Module Dimensions (W × H) (mm) | 200 × 300 |
| Panel Dimensions (mm) | 400 × 300 |
| NO .of Modules Per Panel (W × H) | 2 × 1 |
| Physical Resolution of Module (W × H) | 160 × 240 |
| Physical Resolution of Panel (W × H) | 320 × 240 |
| Panel Material | die-casting |
| Single Cabinet Weight | 4.6 kg/panel |
| Processing | 16 bit |
| Colours | 281 trillion |
| Contrast Ratio | 4,000:1 |
| Average Power Consumption | 220 w/m² |
| Max Power Consumption | 800 w/m² |
| Driving Method | 1/30Scan |
| Brightness | >800 nits |
| Refresh Rate | ≥1,500 Hz |
| Horizontal Viewing Angle | 140° |
| Vertical Viewing angle | 140° |
| Expected Lifetime | ≥50,000 Hrs |
| Operating Temp/Humidity | -20°C - 50 °C / 10% - 90% |
| Storage Temp/Humidity | -40 °C - 60°C / 10% - 85% |
| Max Stacking | 20 panels |
| Max Hanging | 16 panels |
| Servicing | Front / Back |
| IP Rating (Front/Rear) | IP 30 |
| Certification | CCC,TUV-CE,ETL |
Product Categorie : Vaste LED-display > Indoor vaste LED-display