Indoor Curved LED-scherm ook wel Full Color LED Display , LED Display Panel . We kunnen u een hoogwaardig Indoor Curved LED-scherm bieden .
Toepassing:

1. podium performance, bar entertainment, ceremoniële bruiloft, conferentie, tentoonstelling, musical theater en andere evenementen verhuur applicatie

2. TV-studio, Monitorruimte, Controlekamer, Verzendcentrum, Conferentieruimte, Showroom enz


Voorzien zijn van:

Gietaluminium kabinet, lichtgewicht

Hoge verversingssnelheid: meer dan 1500 Hz, hoge grijsschaal

Professioneel stuurcircuit, lage spanning, bespaar 15% elektriciteit

Hoog contrast, echt beeld

Snel sluitsysteem, naadloze verbinding

Zonder ventilator, geruisloos


Voordeel:

1) Het is zeer eenvoudig om het oppervlak van de LED-scherm te berekenen.

2) 16-bits kleuren, 111110 grijsschaal, verversingssnelheid boven 1500Hz / S, dus de video of afbeeldingen op het LED-scherm zijn zeer levendig en fris. Mensen die het zien, zullen geschrokken worden van deze geweldige kijkervaring.

3) Het uiterlijk is zeer elegant, het ziet er erg hoog uit. De kwaliteit is zeer stabiel.

4) Het is een aluminium kast van spuitgieten, zeer sterk en de precisie is zeer hoog, de tolerantie kan worden geregeld in 0,1 mm, dus het oppervlak is zeer glad, bijna geen opening tussen de kasten.

5) De zijdesloten zijn veervergrendelingen, dit is uniek in alle spuitgietaluminium kasten, vooral populair in de Europese markt en de Noord-Amerikaanse markt.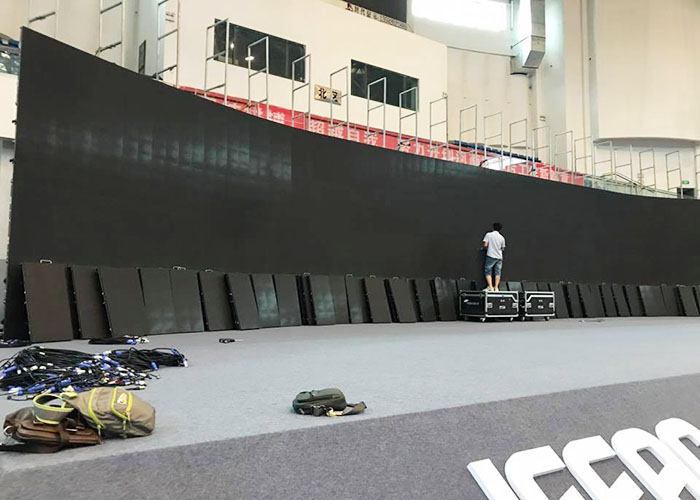 Technische parameter:
Model

IRB-3

Pixel Pitch

3mm

Pixel Density

111110 pixels/m²

LED Type

SMD2121

LED Configuration

1R1G1B

Cabinet Dimension

576*576mm

Cabinet Resolution

192*192pixels

Cabinet Weight

8kg

Cabinet Material

aluminum

Ingress Protection(front/rear)

IP40/IP21

Brightness

>1200nits

Viewing Angle(H/V)

140°/140°

Driving Method

1/16 Scan

Frame Refresh

≥ 60Hz

Data Refresh Rate

>1500Hz

Gray Scale

16bit

Power Consumption(avg.)

300w/m²

Input Voltage

AC 110/220±10%,
50~60Hz

Temperature
(operating/storage)

-20~50°C
/ -40~60°C

Humidity
(operating/storage)

10%~90%RH
/10%~85%RH

MTBF

≥1000hrs

Life Span

≥100000hrs

Pixel Failure

<0.0003

Diensten:

1. uw vraag met betrekking tot onze producten of prijs zal worden beantwoord in 12hrs.

2. OEM & ODM, al uw aangepaste verlichting kunnen wij u helpen bij het ontwerpen en in het product verwerken.

3. Distributoership wordt aangeboden voor uw unieke ontwerp en sommige van onze huidige modellen.

4. Bescherming van uw verkoopgebied, ideeën van ontwerp en al uw privé-informatie.

5. Beste kostenprestaties en perfecte service voor en na de verkoop.


Verzending:

Bezorgmethode: flightcase: 4-8 display van een eenheid Panelen worden in één geval verpakt.

Levertijd: 20-25 werkdagen.

Betaling: T / T, L / C, West Union.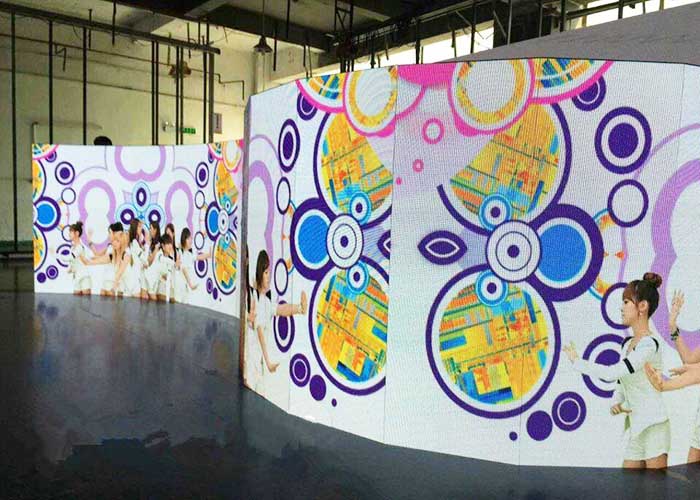 Bedrijfsinformatie:
Shenzhen Bako Technology Co.Limited is sinds 2009 een fabrikant en leverancier van LED-displayoplossingen en bijbehorende systemen wereldwijd, met het hoofdkantoor in Shenzhen met een productie-installatie van 6000 m2 om aan de internationale eisen te voldoen. Wij bieden one-stop-shopping in het ontwerpen, produceren en distribueren van LED-displays en -oplossingen voor onze klanten, zowel in eigen land als wereldwijd.

Onze producten omvatten reeksen indoor, outdoor, vaste, verhuur en creatieve LED-oplossingen voor verschillende toepassingen, waaronder sport, advertenties, concerten, winkelcentra, stadions, tentoonstellingen of andere binnen- en buitenevenementen die tot uw verbeelding spreken.

We volgen strikt ISO9001: 2008 kwaliteitsmanagementsysteem en verstreken CE, FCC, UL, ROHS, CCC etc. Al deze factoren zorgen voor LED-producten van hoge kwaliteit en effectieve diensten.

We houden de bedrijfscultuur `` Professional, Concentration, Focus`` gericht op LED. Met de ontwikkeling van led-technologie en de perfecte concurrentie in het LED-veld.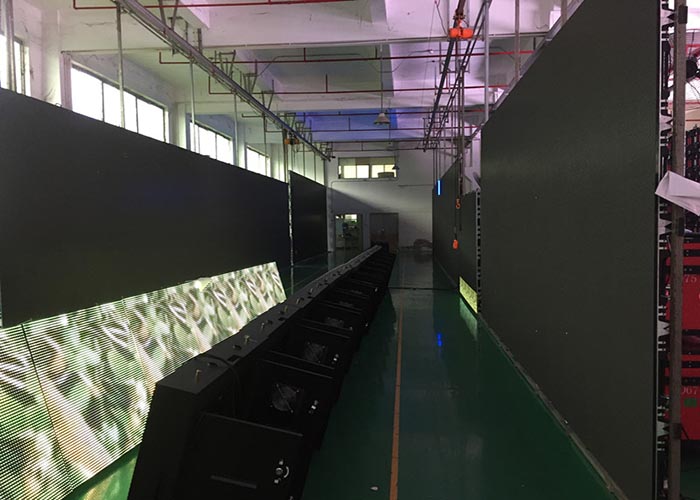 Product Categorie : Gebogen LED-scherm > Indoor gebogen LED-display