Bako Vision Front Service LED-displaypaneel is eenvoudig te installeren, ondersteunt frontservices, modules kunnen worden verwijderd zonder de achterdeur te openen, energieleveranciers worden zonder schroeven bevestigd. Een enkele typemodule kan de kosten voor reserveonderdelen aanzienlijk verlagen.
Beschrijving:
Lamp bescherming
Onderin de kast bevindt zich een speciaal ontwerp dat kan helpen om de lamp tijdens de installatie te beschermen.
Handige en sterke sloten
De vergrendeling is eenvoudig genoeg om de installatie te bevestigen en te demonteren. Het kan 10 meter dragen voor verticaal ophangen en zorgt voor een naadloze verbinding.
Eén knop voor zowel stroom- als datasignaal
Curve-installatie is beschikbaar voor kasten van 500 * 500 mm en 500 * 1000 mm
Kasten van 500 * 500 mm en 500 * 1000 mm kasten kunnen gemakkelijk op elkaar passen.
Rechte en gebogen kasten kunnen naadloos met elkaar worden verbonden door middel van een slot.
RCFG-bestanden kunnen in de fabriek worden opgeslagen. Als u het RCFG-bestand verliest, klikt u op "fabriek herstellen".
Kan worden gebruikt als LED-display voor Dance Floor
Gemakkelijke installatie op de grond
Speciaal structureel ontwerp dat u helpt om het scherm gemakkelijk op de grond te installeren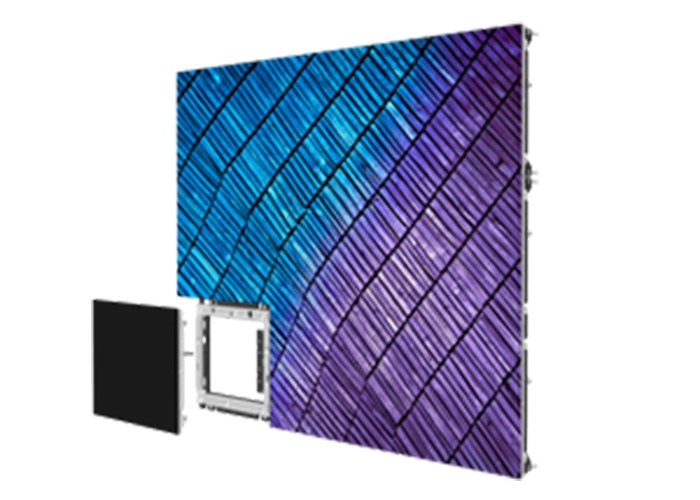 specificaties:
Model

IRA-2.98

Pixel Pitch

2.98mm

Pixel Density

112896 pixels/m²

LED Lamp Type

SMD2121

LED Configuration

1R1G1B

Cabinet Dimension

500*500mm
500*1000mm

Cabinet Resolution

168*168px
168*336px

Cabinet Weight

8kg(13kg)

Cabinet Material

die casting aluminum

Ingress Protection(front/rear)

IP40/IP21

Brightness

>1200nits

Viewing Angle(H/V)

140°/140°

Driving Method

1/22 Scan

Frame Refresh

≥ 60Hz

Data Refresh Rate

>1500Hz

Gray Scale

16bit

Power Consumption(avg.)

320w/m²

Input Voltage

AC 110/220±10%
50~60Hz

Temperature
(operating/storage)

-20~50°C / -40~60°C

Humidity
(operating/storage)

10%~90%RH / 10%~85%RH

MTBF

≥1000hrs

Life Span

≥50000hrs

Pixel Failure

<0.0003
Bedrijfsprofiel:
Shenzhen Bako Vision Technology Co. Beperkt.
Wij zijn een leverancier van complete assortimenten en LED-displayoplossingen en haar ondersteunende systemen wereldwijd sinds 2009, met het hoofdkantoor in Shenzhen met een productie-installatie van 6,000m2 die voldoet aan de internationale vereisten. Wij bieden one-stop-shopping in het ontwerpen, produceren en distribueren van LED-displays en -oplossingen voor onze klanten, zowel in eigen land als wereldwijd.
Onze producten omvatten reeksen indoor, outdoor, vaste, verhuur en creatieve LED-oplossingen voor verschillende toepassingen, waaronder sport, advertenties, concerten, winkelcentra, stadions, tentoonstellingen of andere binnen- en buitenevenementen die tot uw verbeelding spreken.
We volgen strikt ISO9001: 2008 kwaliteitsmanagementsysteem en verstreken CE, FCC, UL, ROHS, CCC etc. Al deze factoren zorgen voor LED-producten van hoge kwaliteit en effectieve diensten.
We houden de bedrijfscultuur `` Professional, Concentration, Focus`` gericht op LED. Met de ontwikkeling van led-technologie en de perfecte concurrentie in het LED-veld.
Pre-sales service:
1) Ons bedrijf kan professionals organiseren om installatie en debugging van de site uit te voeren in strikte overeenstemming met de vereisten van de schema's en de originele handleiding. Als er een speciale vereiste is, is het noodzakelijk om wijzigingen aan te brengen in het deelinstallatieregeling, we zullen afstemmen met gebruikers. Ons bedrijf kan zorgen voor de consistentie van doorlooptijd en gecontracteerde tijd. Alle problemen veroorzaakt door natuurlijke factoren of door de mens gemaakt, zullen we bespreken met de klant om oplossingen te vinden.
2) Ons bedrijf kan de gebruikers trainen op basis van de handleiding. De training omvat systeemgebruik, systeemonderhoud en apparatuurbescherming
Uw vraag met betrekking tot onze producten of prijzen zal binnen 24 uur worden beantwoord.
Goed opgeleide en ervaren personeel om al uw vragen te beantwoorden in vloeiend Engels.
Uw aangepaste scherm kunnen we u helpen bij het ontwerpen en in productvorm brengen.
Bescherming van uw verkoopgebied, ideeën van ontwerp en al uw privé-informatie.
After-sales service:
1) Serviceprincipes: reactie in de tijd, problemen zo snel mogelijk oplossen en zorgen voor gebruik.
2) Serviceperiode: in de onderhoudsperiode van de LED-schermbehuizing, vrij van alle onderhoudskosten; Na de onderhoudsperiode alleen de kosten voor materiaalkosten in rekening brengen, zonder handmatige werkkosten.
3) Servicebereik: als de gebruikers een probleem vinden dat niet kan worden opgelost, neem dan contact op met ons bedrijf, wij kunnen binnen 24 uur reageren. Om de onderhoudstijd te verkorten, zal Our Company enkele reserveonderdelen inzetten, zoals stroom en chips, enz.
4) Bij normaal gebruik en opslag, zal ons bedrijf verantwoordelijk zijn voor de apparatuur.
Verouderings test: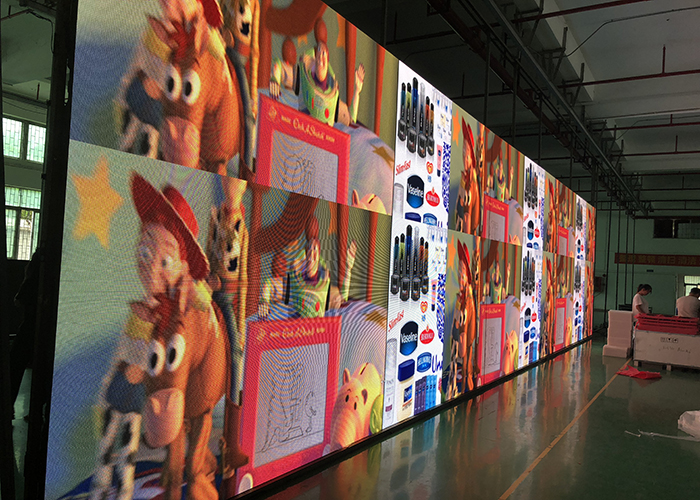 Product Categorie : Front-service LED-display