Indoor Rental Front Service LED-display met een enkele typemodule kan de kosten voor reserveonderdelen aanzienlijk verlagen. Ondersteuning frontservice, modules kunnen worden verwijderd zonder de achterdeur te openen, stroomvoorzieningen worden zonder schroeven bevestigd. Onderin de kast bevindt zich een speciaal ontwerp dat kan helpen om de lamp tijdens de installatie te beschermen.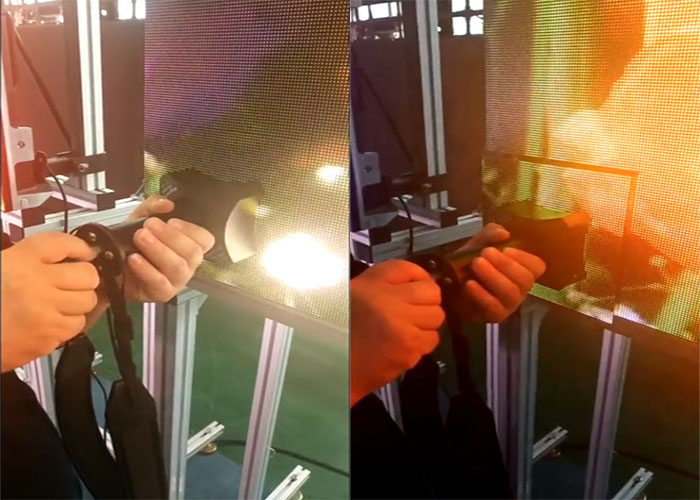 Beschrijving :
1. Modularisatie ontwerp. U kunt kasten, modules en voedingen demonteren zonder gereedschap.
2. Curve installatie is beschikbaar. Innerlijke en uiterlijke zowel tot 10 °.
3. Stofdicht en waterdicht classificatie bereikt IP65 voorkant en IP54 achterzijde, kan het scherm beschermen tegen accidenteel gemorste drankjes en regen, en garanderen de activiteiten soepel.
4. Uitstekende warmteafvoer en geruisloosheid met ultrastille ventilator.
5.Macromoleculair flexibel masker met glinsteringloos oppervlak en betere contrastverhouding.
6. Intelligente LCD-monitor voor het aangeven van de werktijd en temperatuur.
7.RCFG-bestand kan in de fabriek worden opgeslagen. Als u het RCFG-bestand verliest, klikt u op "fabriek herstellen".
Stijlvol en elegant uiterlijk en ultra lichtgewicht.
8. automatische kleurkalibratie, grotere kijkhoek, breder publiek, om te voldoen aan de delicate kleurvereisten.
9. Uitstekende thermische prestaties.
10. Tijd besparen: snel bouwen, snel onderhouden, gemakkelijk laden of lossen.
11. Het is niet alleen het perfecte uiterlijk nastreven, maar ook voor een beter display-effect: om ervoor te zorgen dat elk circuit goed is geregeld, is elke schroef solide en betrouwbaar; elk proces is getemperd, ons streven is om elk van uw activiteiten levendig, mooi en perfect te laten zijn.
12.It gecontroleerd met pc door synchronisatie, met hoge refresh rate; an-synchronisatie besturingssysteem is ook beschikbaar.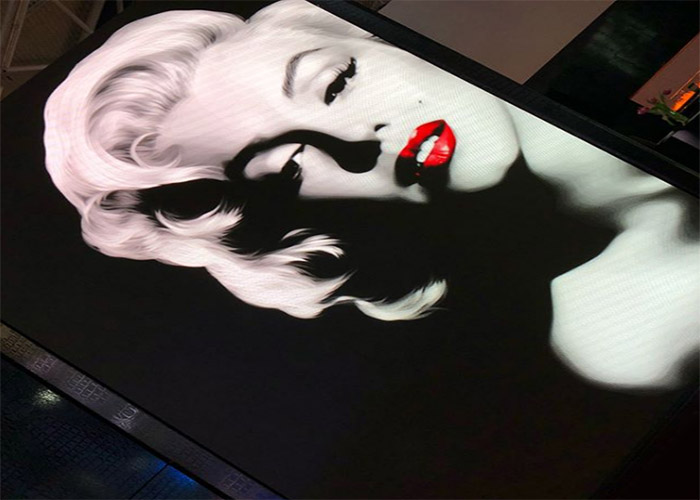 specificaties:
Model

BIR Series

Pixel Pitch

2.97mm

Pixel Density

112896 pixels/m²

LED Lamp Type

SMD2121

LED Configuration

1R1G1B

Cabinet Dimension

500*500mm
500*1000mm

Cabinet Resolution

168*168px
168*336px

Cabinet Weight

8kg(13kg)

Cabinet Material

die casting aluminum

Ingress Protection(front/rear)

IP40/IP21

Brightness

>1200nits

Viewing Angle(H/V)

140°/140°

Driving Method

1/22 Scan

Frame Refresh

≥ 60Hz

Data Refresh Rate

>1500Hz

Gray Scale

16bit

Power Consumption(avg.)

320w/m²

Input Voltage

AC 110/220±10%
50~60Hz

Temperature
(operating/storage)

-20~50°C / -40~60°C

Humidity
(operating/storage)

10%~90%RH / 10%~85%RH

MTBF

≥1000hrs

Life Span

≥50000hrs

Pixel Failure

<0.0003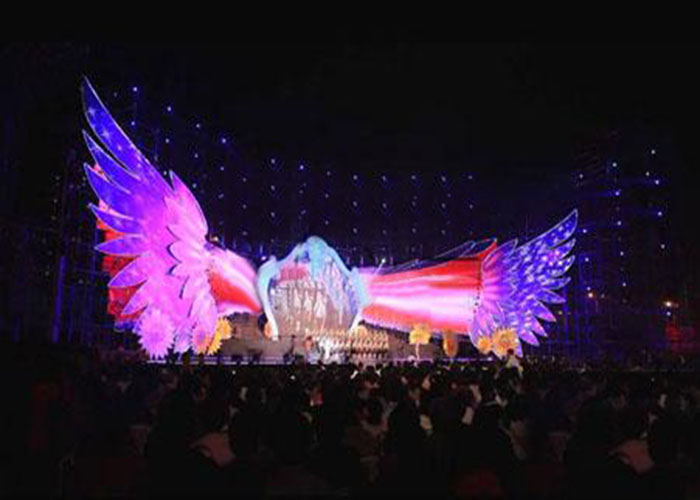 FAQ:
Q1. Kan ik een voorbeeld bestellen?
A: Ja, we verwelkomen sample order om testen en kwaliteit controleren. Gemengde monsters zijn acceptabel.

Q2. Hoe zit het met de doorlooptijd?
A: monster heeft 2-3 dagen nodig, massaproductie tijd moet worden bevestigd.

Q3. Heeft u een MOQ-limiet voor LED-lichtorder?
A: Lage MOQ, 1pc voor steekproefcontrole is beschikbaar

Q4. Hoe te bestellen?
A: Stuur ons uw bestelling via e-mail of we kunnen u proforma factuur maken onder uw verzoek.
We moeten de volgende informatie voor uw bestelling weten voordat we u PI toesturen.
1) productinformatie-hoeveelheid, specificatie (grootte, materiaal, technologische indien nodig en verpakking eisen etc.
2) Levertijd vereist.
3) Verzendinformatie: bedrijfsnaam, adres, telefoon- en faxnummer, zeehaven bestemming.
4) Contactgegevens van de expediteur, indien aanwezig in China.

Q5. Kan ik mijn logo op het product afdrukken?
A: Ja. Informeer ons vóór onze productie formeel en bevestig het ontwerp eerst op basis van ons voorbeeld.

Q6. Biedt u garantie voor de producten?
A: Ja, levenslange garantie op hardware.
GRATIS accessoires Aanbod eenmaal bestelde onze artikelen.
Neem contact met ons op wanneer er zich problemen voordoen en we zullen ons best doen om te helpen.


Product Categorie : Front-service LED-display