Specificatie
1. Of het nu om onderhoud aan de voor- of achterkant gaat, het is heel eenvoudig en gemakkelijk, en het kan ook worden gebruikt voor onderhoud op één plaats zonder het hele scherm te demonteren.
2. Toepassingen: Controlekamer, Vergaderzaal, Luchthavenontvangst, Hall House of worship, Fashion store, Monitor Center, Opera House, TV-studio, Videoconferentie, Restaurant, Winkelcentra
3.Dual back-upstroom en signaallijnen om ervoor te zorgen dat het LED-display onder alle omstandigheden goed werkt.
4. Beschikbaar voor alle video-indelingen
5. Kabelloos tussen modules
6. Uniek kleurkalibratieproces
7. Strakke bin selectie voor led golflengte
8. Diepzwarte niveaus, contrastverhouding 4000: 1
9. Platte kabel vrij tussen module en kast om te voorkomen dat het signaal ontbreekt.
10. Display-effect zonder korrelige, voedsel-uniforme kleur, geen mozaïekverschijnsel.
11. Certificering: CCC, TUV-CE, ETL, RoHS, EMC, UL
Details
Model

UHD-1.2

UHD-1.5

UHD-1.6

UHD-1.9

Pixel Pitch

1.25mm

1.56mm

1.66mm

1.92mm

Pixel Density

640,000px/m²

409,600px/m²

360,000px/m²

271,263px/m²

LED Type

SMD0909

SMD1010

SMD1010

SMD1010

LED Configuration

1R1G1B

1R1G1B

1R1G1B

1R1G1B

Cabinet Dimension

400*300

400*300

400*300

400*300

Cabinet Resolution

320*240

256*192

180*120

208*156

Cabinet Weight

4.6kg/panel

4.6kg/panel

4.6kg/panel

4.6kg/panel

Cabinet Material

die-casting

die-casting

die-casting

die-casting

Ingress Protection(front/rear)

IP30

IP30

IP30

IP30

Brightness

>800nits

>800nits

>800nits

>800nits

Contrast ratio

4000:1

4000:1

4000:1

4000:1

Colours

281 trillion

281 trillion

281 trillion

281 trillion

Viewing Angle(H/V)

140°/140°

140°/140°

140°/140°

140°/140°

Driving Method

1/30 Scan

1/32 Scan

1/30 Scan

1/26 Scan

Power Consumption(avg.)

220w/m²

220w/m²

220w/m²

220w/m²

Power Consumption(max.)

800w/m²

800w/m²

800w/m²

800w/m²

Frame Refresh

≥ 60Hz

≥ 60Hz

≥ 60Hz

≥ 60Hz

Data Refresh Rate

≥ 1500Hz

≥ 1500Hz

≥ 1500Hz

≥ 1500Hz

Gray Scale

16bit

16bit

16bit

16bit

Power Supply

AC 110/220±10%
50~60Hz

AC 110/220±10%
50~60Hz

AC 110/220±10%
50~60Hz

AC 110/220±10%
50~60Hz

Temperature
(operating/storage)

-20~50°C
-40~60°C

-20~50°C
-40~60°C

-20~50°C
-40~60°C

-20~50°C
-40~60°C

Humidity(operating/storage)

10%~90%RH
10%~85%RH

10%~90%RH
10%~85%RH

10%~90%RH
10%~85%RH

10%~90%RH
10%~85%RH

MTBF

≥1000 Hours

≥1000 Hours

≥1000 Hours

≥1000 Hours

Life Span

≥50000 Hours

≥50000 Hours

≥50000 Hours

≥50000 Hours

Service

Front/Rear

Front/Rear

Front/Rear

Front/Rear

Certification

CCC,TUV-CE,ETL

CCC,TUV-CE,ETL

CCC,TUV-CE,ETL

CCC,TUV-CE,ETL
Shows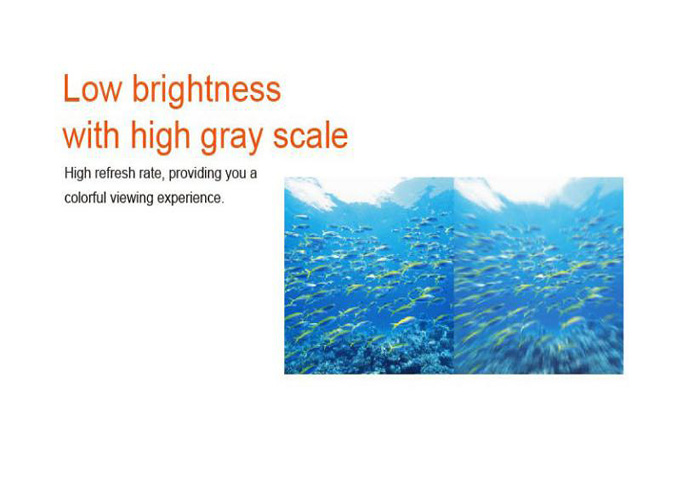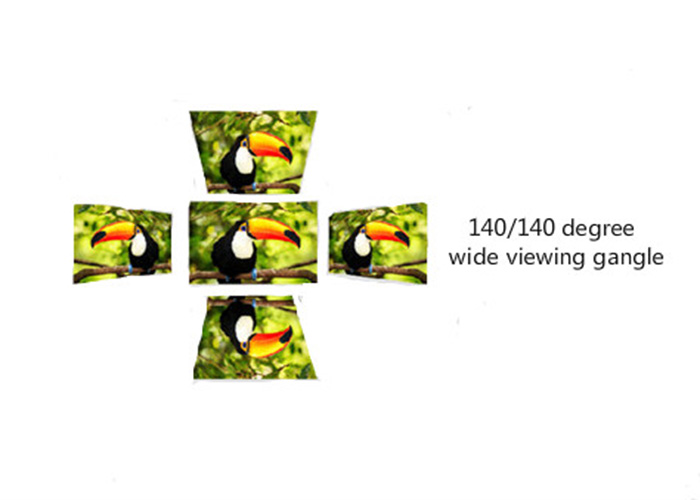 Tips
* Pakket: houten pakket, flightcase.
* Verzending: over de weg, over zee en door de lucht
* Levertijd: 20-25 werkdagen
* Betaling: T / T, 30% aanbetalingen, 70% saldo vóór levering
* Verschepende haven: Shenzhen
* Garantietijd: 2 jaar
Product Categorie : HD LED-scherm > 4K HD LED-scherm